The BCLC voluntary self-exclusion program has been around for a while, and in the meantime, many people use it to stop or prevent gambling addiction. This blog post will introduce the improved program and give details on what to expect. In the end, we also added answers to several interesting questions.
BCLC Introduces Game Break
For many years, the British Columbia Lottery Corporation's voluntarily self-exclusion program helped thousands of players. Since the gambling industry rapidly changes and improves, responsible gambling measures also need regular updates. That is why once again, the attention is turned to safe gambling.
The latest one is the Game Break self-exclusion program, aiming to reduce and even completely remove the stigma over players with gambling addiction. The new scheme has extra elements and is more approachable by all forms of players. The table below has answers to various inquiries about the improved method:
🤔 What is Game Break?
The new approachable BCLC self-exclusion program scheme is for players who wish to control or completely stop their excessive gambling habits.
🧠 Who created Game Break?
British Columbia Lottery Corporation (BCLC)
📅 When did the Game Break program begin?
Game Break is an update of the existing voluntarily self-exclusion program in British Colombia, Canada. The British Columbia Lottery Corporation announced the innovations of the BCLC voluntary self-exclusion program on 23rd January 2023, effective immediately.
✒️ How do I sign up for Game Break?

Go to a Land-Based Gambling Facility (Provide ID and speak to the employees)
Online Self-Enrolment (via PlayNow.com or the BCLC Lotto! App)
Virtual Enrolment (Book a meeting with GameSence Advisor at 1-866-815-0222 and press '3')

⏳ How long does the Game Break last?

A player can activate the Game Break for the duration of:

6 Months
1 Year
2 Years
3 Years
3+ Years (after player request)

🏖️ What to do after Game Break ends?
Extend the Game Break or return to play after completing the online course 'Game Plan'.
As you can see, the modernised BCLC self-exclusion program has the same features as the old one with a few extras, easier access, and more flexibility. Players can register at a time of their convenience or receive extra help immediately via the 24/7 British Colombia Gambling Support Line at 1-888-795-6111. Keep reading because we have more interesting information on the program.
Which Casinos Apply Game Break?
The self-exclusion program is custom-tailored for the needs of every individual player. A lengthy list of self-exclusion casinos in BC, Canada, already apply the improved system. You can find equally worthy alternatives at each online casino for British Columbia players. Overall, a player can choose to self-exclude from the following options:
🛑 Full Exclusion from all land-based and online gambling facilities
🛑 Exclusion from bingo halls and gaming centres
🛑 Exclusion from PlayNow.com
The First Nation casinos in Canada also apply the BCLC self-exclusion practices. Furthermore, players who intend to defeat the nasty addiction don't attempt to make a difference between gambling locations inside and outside the reservation or tribal land. The path to enjoying the game is easy when you follow the steps.
How to Cancel a Self-Exclusion?
Since this is a voluntary self-exclusion scheme, it can be cancelled anytime. Check out the British Columbia Lottery Corporation (BCLC) overview, and you will see that all rules are in the player's favour. The Game Break's active reinstatement process requires passing a test. After that, anyone who chooses to gamble can receive more support whenever they decide.
Is Responsible Gambling Easier After Game Break?
According to the British Columbia gambling laws, every licensed casino must support responsible gambling. The BC gambling self-exclusion in Canada is one of the easiest-to-enter programs and aims to return the pleasure of playing without the danger of addiction.
After the end of the program, players already know their boundaries, triggers, and breaking points. They can lean on this knowledge to control and correct their future gaming behaviour on time. All participants are encouraged to enrol in Game Break if they feel like losing control and gambling becomes a problem instead of fun activity.
How Game Break Works?
The BCLC voluntary self-exclusion program takes a lot of information from the gambling statistics in Canada to improve the safety and self-help measures. To succeed, the volunteers must enrol in the program and follow the self-exclusion rules. Here is how the Game Break works:
📢 Sharing Information to the gambling establishments, including photos and personal details of the self-excluded individuals.
😎 Access to Casinos: the security will prevent gamblers from entering land-based gambling locations.
🎰 Gaming Accounts: player's PlayNow account is immediately closed by BCLC
🔐 Membership Exclusions: memberships like Encore Rewards are terminated. Depending on the facility's rules, the piled-up points may be cashable or redeemable.
🎈 Advertisements & Marketing: individuals no longer receive marketing materials from operators and gambling locations.
🤝 Gambling Support Professionals create and improve the BC gambling self exclusion. Many experts are ready to speak with the gambler free of charge and provide the necessary support.
🎊 Jackpot Wins can't be collected by Game Break enrollees. It is best to avoid even the lottery tickets while on the program.
Removing the Stigma: once players realise that wagering games are just occasional fun and teasing of the gods of luck, they will have full control over their actions.
The self-exclusion program can be used by every player and for any reason, so there is no need to wait until gambling goes beyond control. Many players even set some of the exclusion features as a time-saving measurement. We already mentioned that the program is constantly being improved, considering the latest data from research on gamblers' behaviour. This means that we can expect even more upgrades soon.
Game Break Partners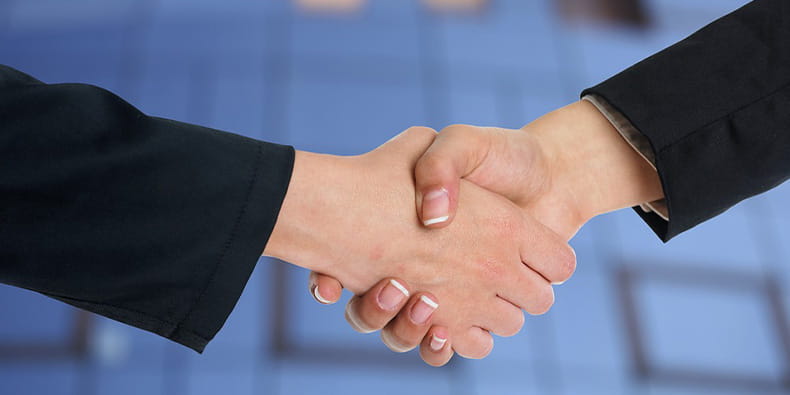 The BCLC voluntary self-exclusion program is gaining popularity and partners with every expansion. A great expansion is the BCLC launch of PlayNow.com in Saskatchewan that allows even more gamblers to moderate their wagering activities. Game Break improves players' health, and that cause draws incredible support from government and private establishments.
Some main supporters are the Game Break participants, who successfully focused on all aspects of life and transformed gambling into a moderated fun activity. They participate in further studies and evaluations to help improve the BCLC self-exclusion program.
There are many excellent articles about BCLC's update of its self-exclusion program, and they all point to more partners of the program than we can imagine. Another splendid example is the Everi Holdings' anti-money laundering software used in BCLC's lottery, bingo, casino, and other online gaming activities.
BCLC Self-Exclusion Program FAQ
Learning about the BCLC self-exclusion program is useful even if you don't need to enter it. We made sure to describe all aspects of the Game Break and how it can be helpful to any player. You can check the answers below and follow the links for more details.