The action picked up for Episode 6 of High Stakes Poker Season 10 on PokerGO when Bobby Baldwin aggressively played pocket aces and Antonio Esfandiari got adventurous with everyone's favorite hand — seven-deuce.
Joining those two poker players at the table were Jennifer Tilly, Bill Perkins, Roger Sippl, and Robert Sanchez, the same cast of characters during last week's Episode 5.
Actress Makes a Move Against Pocket Rockets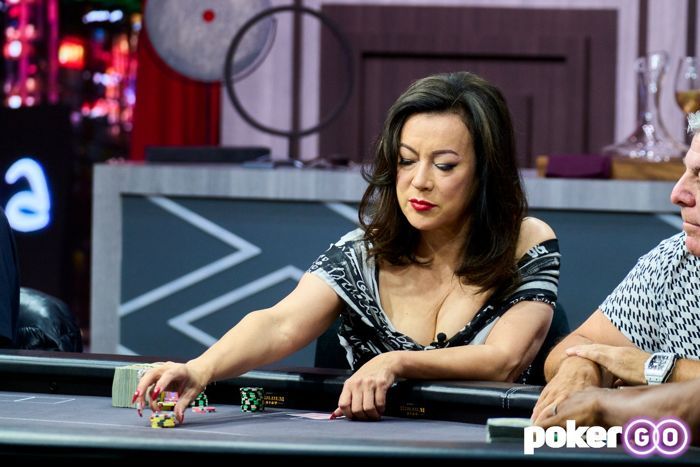 Through the first six episodes of Season 10, Tilly has been one of the most active players at the table. But she picked the wrong time in the most recent episode to build a big pot against Baldwin.
Baldwin began the hand raising to $2,000 with
before the Hollywood actress bumped it up to $6,000 with
. The 1978 World Series of Poker (WSOP) Main Event champion then went for a four-bet to $16,000, and his opponent made the call.
When the flop came out
, Baldwin continued his aggression with a $15,000 bet, leaving $60,000 behind. Tilly, who held top pair, decided to just put him all in and he quickly called. They agreed to run it once and the turn was the
, changing nothing, followed by the useless
on the river, shipping the former poker world champion a $154,600 pot.
Esfandiari's Playing the Seven-Deuce Game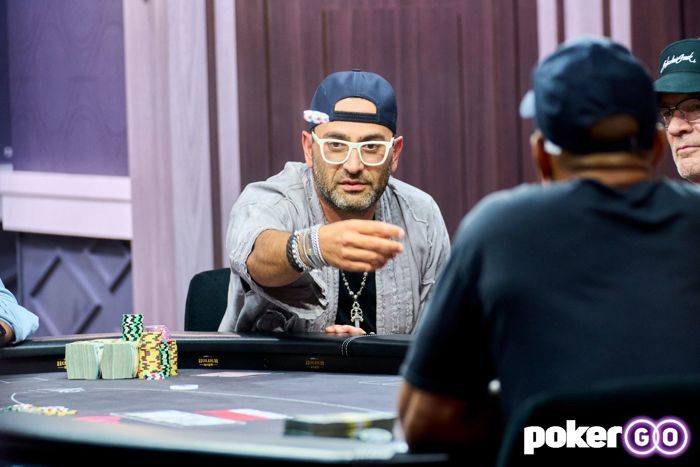 With a $1,000 seven-deuce bounty on, Esfandiari picked up the magic hand and decided to make a play. In a limp-straddled four-way pot that already had $8,400 in the middle, the flop came
, Esfandiari announced that he hadn't even looked at his hand and was never given an opportunity to act from the straddle preflop.
Aria tournament director Paul Campbell was called over to the table to make a ruling, and he permitted the straddler to act as if there was no flop and then the deck would be reshuffled. Esfandiari, who then looked down at
, opted to raise to $9,000. Three players called and saw a flop of
.
After action checked over to Esfandiari, he bluff-bet $18,300 against three players who were all holding fairly weak hands against that flop. Sanchez had the best hand of them all with
but couldn't call, and neither could Perkins or Tilly.
"It can't be seven-deuce," Perkins said to Esfandiari.
"You wanna buy two-hundred?" Esfandiari offered a potential discount to Perkins, who declined the offer.
Esfandiari then offered a $100 buyout, to which Perkins again declined. The "Magician" flipped over his cards to show the seven-deuce, and all the players at the table were required to pay him the $1,000 bounty.
Another interesting pot took place right off the bat during Episode 6 when Tilly flopped a set against the open-ended straight draw of Perkins. Tilly bet out, then was check-raised before just calling. She again bet the turn and received a call before betting the river and getting a fold when her opponent's straight draw failed to come through.
High Stakes Poker Season 10 returns next week on PokerGO at 5 p.m. PT with Episode 7.
Crazy High Stakes Poker Chop Pot
Past High Stakes Poker Recaps
Check out our past recaps from Season 10 of High Stakes Poker on PokerGO:
*Images courtesy of PokerGO.