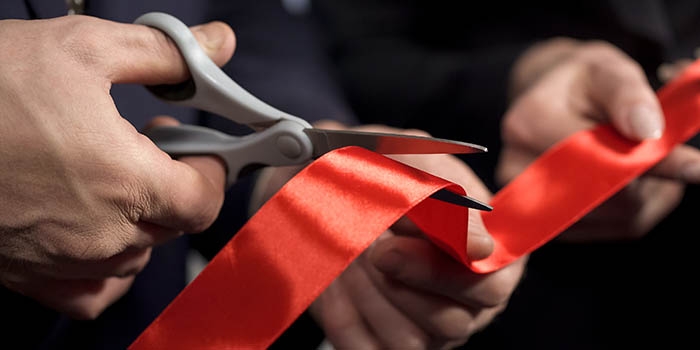 Full House Resorts, a Nevada-based casino developer and operator, is expanding its portfolio of properties with a new venue in Illinois. The Temporary by American Place is scheduled to open its doors today, February 17.
The new casino is strategically located in close proximity to O'Hare International Airport. Once at the airport, visitors need to drive for around half an hour northwest to arrive at the venue. The Temporary is notably the only casino in Lake Country.
An Atmospheric Experience
When designing The Temporary, Full House Resorts went with the "a day at the lake" theme, including lush greenery and boat paddles in its interior design. The so-called Canoe Bar boasts a unique chandelier fashioned from real canoes, further reinforcing the atmosphere. At night, Full House Resorts explained, projection mapping equipment will illuminate the casino exterior, transforming it into a large-scale art display.
Casino visitors can expect to find a selection of 1,000 slot machines, as well as 50 table games. When in need of refreshments, gamblers can go to one of two modified Airstream trailers where they can get locally-brewed craft beers, espressos, salads, paninis and sandwiches. If that isn't enough and players get truly hungry from all the exciting gambling action The Temporary offers, they can visit one of the casino's restaurants.
At L'Américain, visitors can enjoy traditional American cuisine. If they prefer something more exotic, however, they can also try Asia-Azteca, a restaurant celebrating the traditions of Asian and Latin cooking. North Shore Steaks & Seafood is also expected to open later this year, offering yet another premium dining option to guests.
Full House to Celebrate the Opening
Full House Resorts has prepared opening festivities for the launch of its new property. The celebration will begin with a private VIP reception at 5 pm local time. Three hours later, The Temporary by American Place will be officially open to the general public.
Daniel Lee, Full House Resorts' president and chief executive officer, commented on the upcoming opening of the new casino. He thanked the Illinois Gaming Board and its staff for their invaluable help during the new property's construction and preparation. He also thanked Full House's team of 500 founding employees who spared no sweat preparing The Temporary for the grand opening.
Lee concluded that he is looking forward to welcoming Chicagoland residents to the new venue starting February 17.
We are eager to welcome Chicagoland residents to The Temporary beginning on February 17.

Daniel Lee, CEO & President, Full House Resorts
Full House Resorts experienced some setbacks in 2022 as its revenues experienced a slight decrease.