Mike Watson was one card away from being eliminated on Day 4 of the EPT Monte Carlo €5,300 Main Event as part of the 2023 PokerStars European Poker Tour (EPT) presented by Monte-Carlo Casino® with just two cards in the deck that could help him. Not only did he hit one of them, the Canadian high-stakes veteran climbed back to win the event on Day 6 for €749,425 and his second EPT Main Event title.
Watson, who previously took down the 2016 PokerStars Caribbean Adventure (PCA) Main Event for $728,325, became just the third player in poker history to win two live EPT Main Event titles. Vicky Coren-Mitchell was the first to do it in 2014 before Mikalai Pobal joined the two-time EPT champion club in 2019, while Sweden's "WhatIfGod" won consecutive EPT Online Main Events in 2020 and 2021.
"It's an amazing accomplishment," Watson told PokerNews in a winner's interview. "You know, winning two main events on the same tour is really hard. And yeah, I just feel really lucky that I was able to pull it off today."
Watson defeated Germany's Leonard Maue (€697,175) after the two struck a heads-up deal that flattened the payouts and left the two accomplished pros playing for the trophy and an additional €33,340, while other players who earned six-figure paydays in the event included the United Kingdom's Leo Worthington-Leese (3rd – €397,450), Norway's Joachim Haraldstad (4th – €305,750) and France's Samy Boujmala (5th – €235,150) and Arnaud Enselme (6th – €180,900).
Final Table Results
| Place | Player | Country | Prize (EUR) | Prize (USD) |
| --- | --- | --- | --- | --- |
| 1st | Mike Watson | Canada | €749,425* | $823,558* |
| 2nd | Leonard Maue | Germany | €697,175* | $766,140* |
| 3rd | Leo Worthington-Leese | United Kingdom | €397,450 | $436,766 |
| 4th | Joachim Haraldstad | Norway | €305,750 | $335,995 |
| 5th | Samy Boujmala | France | €235,150 | $258,411 |
| 6th | Arnaud Enselme | France | €180,900 | $198,795 |
| 7th | Jason Wheeler | United States | €139,150 | $152,915 |
| 8th | Arunas Sapitavicius | Lithuania | €107,050 | $117,639 |
| 9th | Maduka Meragal | Canada | €82,350 | $90,496 |
*Denotes heads-up deal
"This One Feels a Little Extra Special"
While Watson was ecstatic after winning the 2016 PCA Main Event — photos of the post-victory celebration show Watson coddling the trophy with a cigar clenched between his teeth — he said winning the second title was "even sweeter."
"Just doing it again the second time, I think, definitely makes it feel more significant," he said. "You know, joining a very small club. So, yeah, I mean, anytime you win a big tournament, obviously it's amazing. But that definitely this one feels a little extra special."
With $18.6 million in live tournament earnings headed into the event, "SirWatts" was by and large the most accomplished and experienced player at the final table.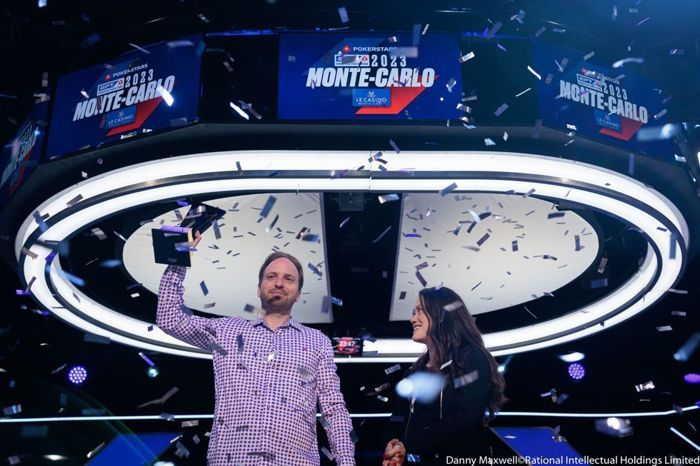 A glance at the PokerStars live stream or PokerNews updates will reveal plenty of snug folds throughout final table play as each player looked to ladder up the pay slots and avoid an ICM blunder. Not only was Watson aware of this, he used it to give himself a competitive advantage.
"I was lucky, obviously, to have a big stack for much of the final table and was able to leverage that to a good extent to help build a stack and just, you know, had some hands and big pots going my way as well," he said.
Watson's Path to Victory
As mentioned earlier, Watson's deep run almost came to an end on Day 4 as he was all in with pocket queens against the ace-king of 22nd-place finisher Jose Astima, who hit a king on the flop to take a major lead in the hand. An ace on the turn was no help to Watson, but the river miraculously brought a queen to keep him alive
"Deep in a tournament like that, to actually hit the two outer and a big spot is, you know, it feels amazing," said Watson. "That's when you want to do it. And I was still short after that. And then it seemed like that just kind of like, you know, the switch flipped and everything kind of started going my way right after that."
Watson was able to run it up from there and entered the final day of play second in chips with a big stack that he maintained throughout the day.
After several hours with little chip movement, France's two representatives on Day 6 were the first to go as Enselme's tens were pipped by Watson's jacks and Boujmala's king-queen was likewise dominated by Worthington-Leese's ace-queen.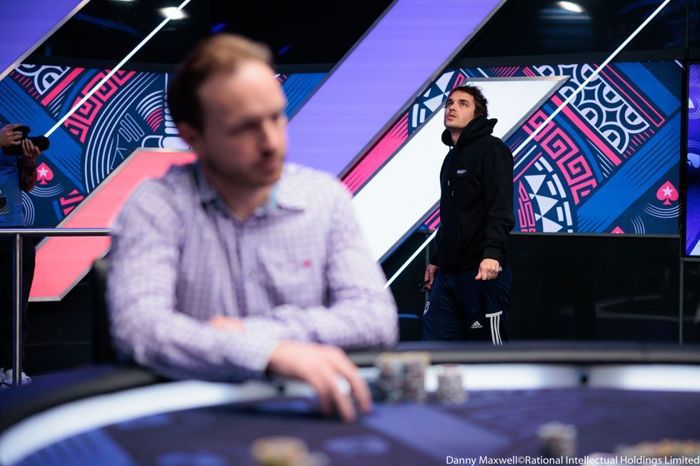 There were two quick eliminations after that as Haraldstad shoved a short stack with king-six and Watson called with ten-nine, only for the Norwegian to be flopped nearly dead as Watson made trips. Shortly after, Worthington-Leese went out in third with a missed flush draw as Maue's jacks held up to have him enter heads-up play nearly even in chips with the eventual champion.
The German managed to take the lead from Watson before the Canadian doubled up to have Maue on the ropes. In the final hand, Watson bet the flop with top pair only to be check-raised by Maue, who then checked the turn before moving all in on the river to send Watson deep into the tank.
After using a half-dozen time banks, Watson called and locked up the victory as his opponent turned over a four-high bluff.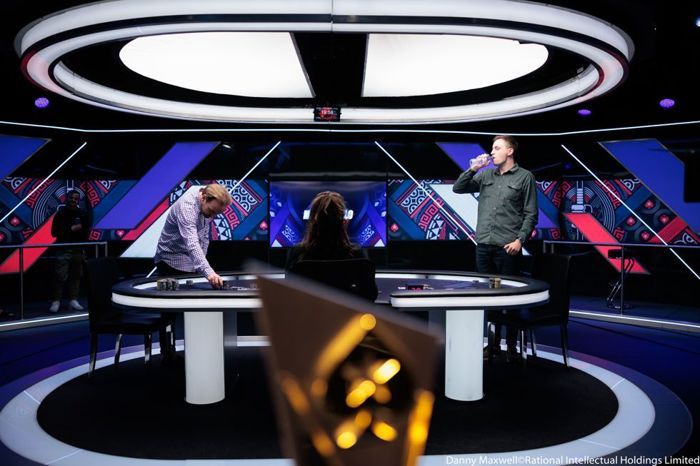 "It was just a really strange hand because he's really not repping much of in terms of value combos on the river," Watson explained. "So it's like, well, is he just really bluffing? And often it's really obvious that there's a lot of draws and things that missed and it's really hard for him to have a value combo or not."
"So (I was) just kind of going through thinking, you know, my hand seems very strong here, but (I was) just trying to kind of figure out, you know, what was going on, what he would have. (It's) obviously a big decision. So, yeah, I took my time with it. But in the end, I just, you know, just had to see the hand, I guess."
Watson celebrated the victory with his wife and fellow Canadian Sam Greenwood, both of whom were also on the rail for Watson's 2016 PCA win. Whether there will be another Super Bowl championship-esque cigar celebration has yet to be seen.