Nate Silver, founder of the FiveThirtyEight political polling analysis blog, took nearly a $50,000 loss during Wednesday's poker stream at The Lodge Card Club in Round Rock, Texas.
The $50/$100 no-limit hold'em game, which took place in the Lodge Live's newly decorated set, featured a stacked lineup that included Jamie Kerstetter, poker vloggers Mariano and Brad Owen, and Silver. Later in the show, Doug Polk joined the game as the stakes increased and bought in for $200,000.
Over the past week, The Lodge, one of the top poker rooms in Texas, has hosted some epic streams with numerous big name pros in the games as the Texas card room works to continue growing the stream. On Thursday and Friday, Robbi Jade Lew will make her debut on the show and will be joined by Ebony Kenney, Dan "Jungleman" Cates, and Owen.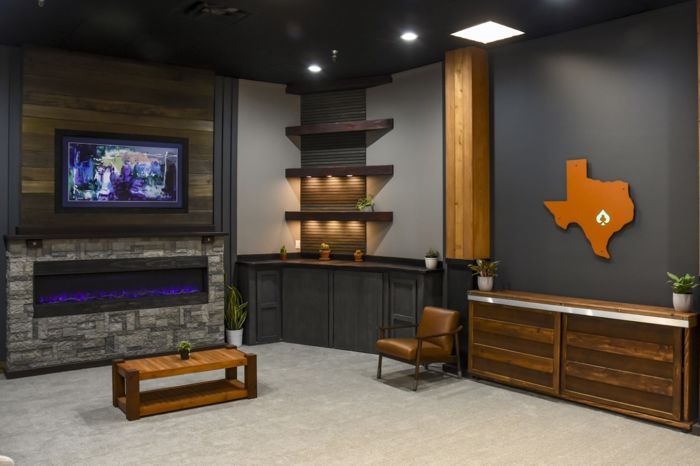 FiveThirtyEight Founder Can't Catch a Break
Silver, a limit hold'em pro during the 2000s before a career change, has been playing poker almost regularly again the past year or so. He competed on the Lodge stream Tuesday and Wednesday. During that first session, he was the top winner at around $28,000 in profit. But he gave it all back and more the following day.
Much of Silver's brutal session, which concluded after five hours with a $47,000 loss, was due to some bad luck. But he also may have overplayed a hand preflop on his second of three buy-ins. In that hand, he four-bet jammed preflop to $20,250 with
but was snap-called by the
of Mariano, and the best hand held up.
In another huge pot, the political pundit was all in preflop for $15,075 with
but was up against Kerstetter's
and the
of "Avi," who amazingly won both run outs. Kerstetter would win the side pot, however, as Avi was the short stack by a wide margin.
Silver did get some revenge against Mariano when he jammed all in with
for $18,000 on a flop of
. Mariano, holding
, couldn't call with just king-high even though it was good.
Largest Pot in Lodge History; Owen Bluffs it Off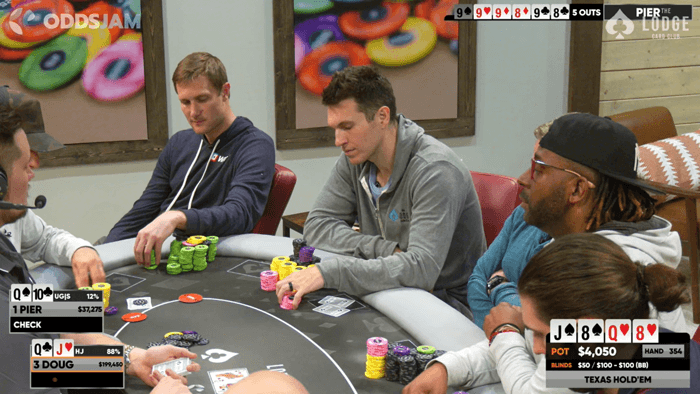 Six hours into what turned into a 12-hour marathon session, Polk joined the game and the action picked up. Owen, who lost $80,000 in Tuesday's game and has been running poorly for much of the past week at the card room he co-owns, picked the absolute worst time to mess around with seven-deuce.
12 hours into the stream and Brad makes a move with 72-offsuit, but unfortunately for him, he runs into EZ's Pocket… https://t.co/zm0Nh5zNB9
"EZ" limped for $200 in early position with
, setting the trap, which worked as Mariano, on the button, raised to $800 with
, and then Owen, seated in the big blind, three-bet to $3,000 with
. "EZ" then limp four-bet to $9,000.
That scared Mariano away, but not Owen, who moved all in for $36,800 effective. His opponent took no time in making the call. With $74,750 in the middle, the board ran out
, shipping the pot over to "EZ."
While that hand was wild, it was far from the biggest pot of the day. Dylan DeStefano, who joined the game late, won a $224,500 pot, the largest in the history of the Lodge Live, when he flopped top set against the middle set of "EZ." DeStefano would end up rivering quads and then was able to enact maximum value out of his monster hand.