On Doug Polk's podcast Tuesday morning, Nick Vertucci and Ryan Feldman disclosed a few new players who will be competing in the upcoming historic $1 million buy-in game on Hustler Casino Live. The biggest name revealed was none other than Polk himself, who apologized Monday for previously asserting that Charlie Carrel, an admitted victim of pedophilia, empathizes with pedophiles.
Last month, on Joey Ingram's podcast, Feldman announced the first set of players for the seven-figure buy-in no-limit hold'em cash game to be held May 26-29 at Hustler Casino in Los Angeles. Among the initial participants are Ethan "Rampage" Yau, Nikhil "Nik Airball" Arcot, and Eric Persson.
"Rampage" Headlines Hustler Casino Live $1M Buy-In Poker Game Lineup
"Wes Side" Wesley in the Mix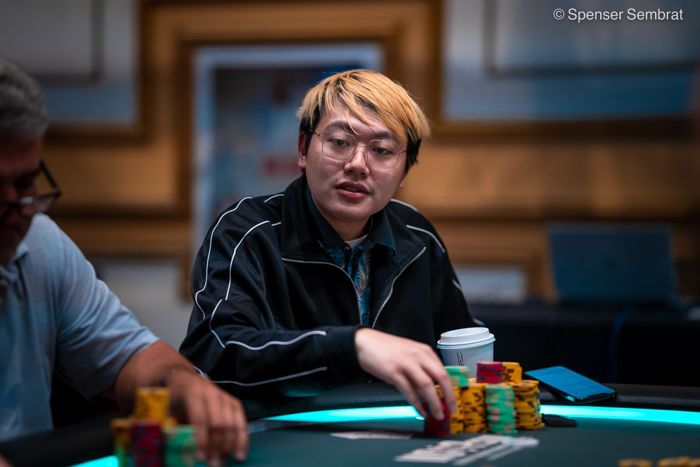 Feldman made it clear the lineup following his initial announcement wasn't complete. He threw around some other potential names who were on his list, including Alan Keating, Phil Hellmuth, and Polk, along with non-poker celebs such as MrBeast, who appeared on Hustler Casino Live in May 2022 in what was the live-stream's most watched show ever.
The first new player announced on Tuesday is "Wes Side" Wesley, a polarizing figure on Hustler Casino Live the past year. Handz, another HCL regular, was the second player revealed on Polk's podcast. On Sunday, Handz was bluffed by Bill Perkins, who left in the middle of the hand to catch a flight and still won the pot.
Up next was "Huss," an Australian high-stakes player. Mariano, one of the top vloggers who has become an HCL regular, was then revealed to be added to the $1 million buy-in game lineup.
Doug Polk Joins Historic Poker Game
The first few players disclosed was all a build up to the biggest name and that is Polk, the host of the podcast. Polk, the Upswing Poker founder, has found himself mixed up in a bit of controversy on social media lately.
In a Twitter Spaces conversation with Will Jaffe and Matt Berkey, the co-owner of The Lodge Card Club in Texas got into a heated argument with Charlie Carrel over Carrel's Twitter post from 2018 in which Polk claims he was "empathizing with pedophiles."
Carrel then informed Polk that as a child he was a victim of pedophilia, but Polk didn't back down from ripping on him. On his YouTube channel, Polk trashed Carrel over the pedophilia discussion, and that video had hundreds of thousands of views, which Carrel said caused him great harm.
The conversation led to some backlash for Polk on poker Twitter for being insensitive to a victim. On Monday night, he issued an apology video and took down old videos that were critical of the poker player he's been criticizing for years, including the highly viewed aforementioned video.
As a poker pro, Polk is one of the top heads-up no-limit hold'em players ever and has three World Series of Poker (WSOP) bracelets to go along with nearly $10 million in live tournament cashes, according to Hendon Mob. He appeared in the recent controversial High Stakes Poker live-stream with Berkey and Nik Airball and is a mainstay on the live-stream at The Lodge, the poker room he co-owns.