For a long time, Las Vegas was known as an adult's getaway. After all, a city doesn't earn the nickname Sin City for nothing.
An adult's playground it may be, but you're just as likely to see a family walking down the Strip as you are a bachelor party.
Since the coronavirus pandemic Las Vegas has become very family friendly.
A recent survey by the Las Vegas Convention and Visitors Authority (LVCVA) revealed that while only 5% of visitors brought their children with them to Vegas in 2019, a whopping 21% did in 2021.
If you are among those planning a trip to Las Vegas with kids, rest assured there are a lot of fun things to do.
Below we have listed our 10 favorites, five of which are completely free!
5 FREE Things To Do In Las Vegas
Watch the acts at The Midway, Circus Circus 
Many visit The Midway at Circus Circus to play some of the over 200 arcade games on offer.
But instead of paying to play, why don't you enter the world's largest permanent circus for free and watch some amazing shows?
Sitting in the center of The Midway is the Circus Stage which hosts performances from a number of acts including high flying trapeze artists, clowns, and much more. 
During the weekends, new acts come onto the stage every half hour and every single act is free to watch no matter the time or day. 
Acts start at 1:30p.m. Monday – Thursday and 11:30 a.m. Friday – Sunday.
Hershey's Chocolate World
If any of you has a sweet tooth, then Hershey's Chocolate World in the New York-New York Hotel and Casino is a must-visit destination.
Here, guests can customize their own chocolate bars, shop for some quirky chocolate gifts, and even star in their very own Reese's peanut butter cup TV ad!
The store also stocks some exclusive chocolate flavors for those with adventurous tastes. 
If you don't fancy eating chocolate, wandering around is still going to take your breath away as you'll be able to feast your eyes upon an 800-lb chocolate carving of the Statue of Liberty. 
Fountains of Bellagio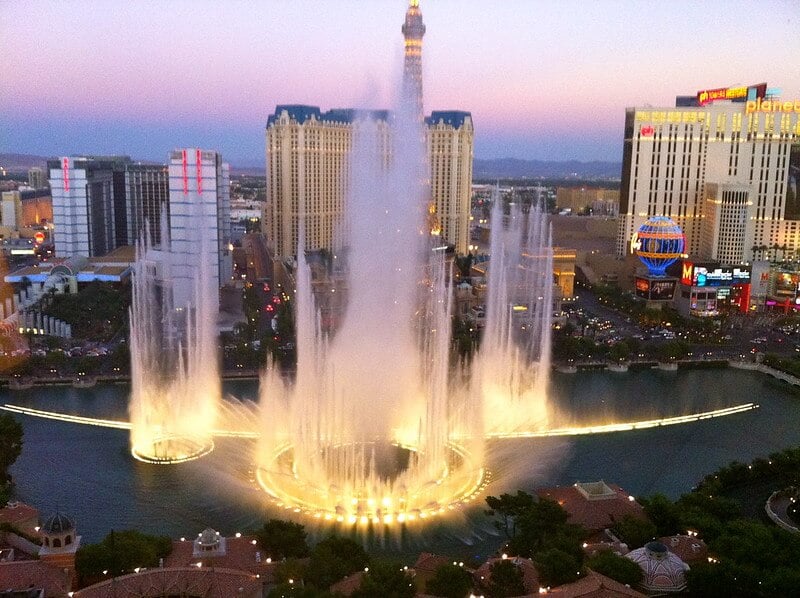 One of the most famous sights in Las Vegas, the fountains outside the Bellagio Resort and Casino are an iconic attraction.
Watching the fountains dance in time to music is an awe-inspiring sight that the whole family is bound to love. 
In the evening, the show becomes even more dramatic with bright lights illuminating the beautiful jets of water.
Performances start from 3pm Monday – Friday and midday on Saturday and Sunday; the details of the shows can be found on their schedule.
The Grand Canal Shoppes at The Venetian Resort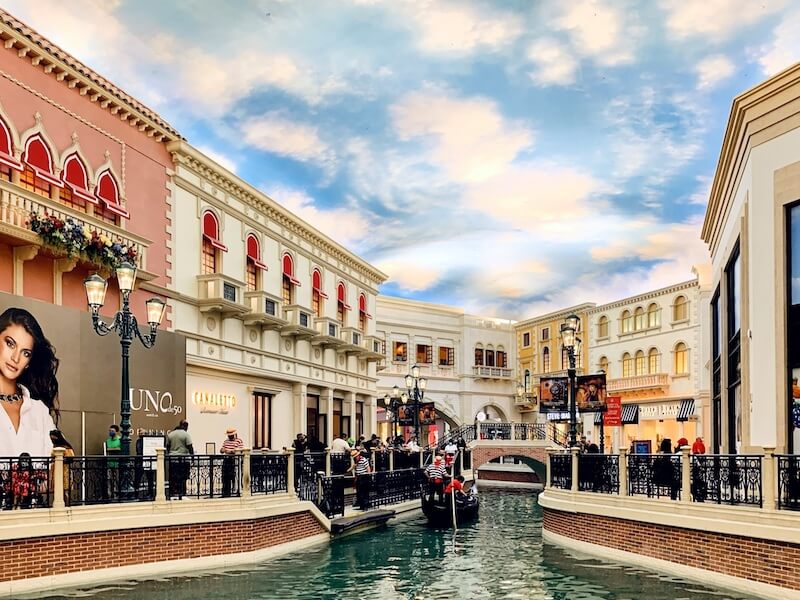 Las Vegas can get very hot. Luckily there are plenty of fun ways for everyone to cool down.
One of the best ways is to step inside The Venetian, as a short walk through the resort will lead you all the way to Venice!
A shopping mall with a difference, Grand Canal Shoppes is styled like Venice with a canal running down its middle.
Children are sure to love the iconic scenery and the sound of singing gondoliers as they travel down the canal. 
The shops are fantastic and there are plenty of restaurants nearby if anyone gets hungry. 
Watch the Mirage volcano erupt (while it's still here!)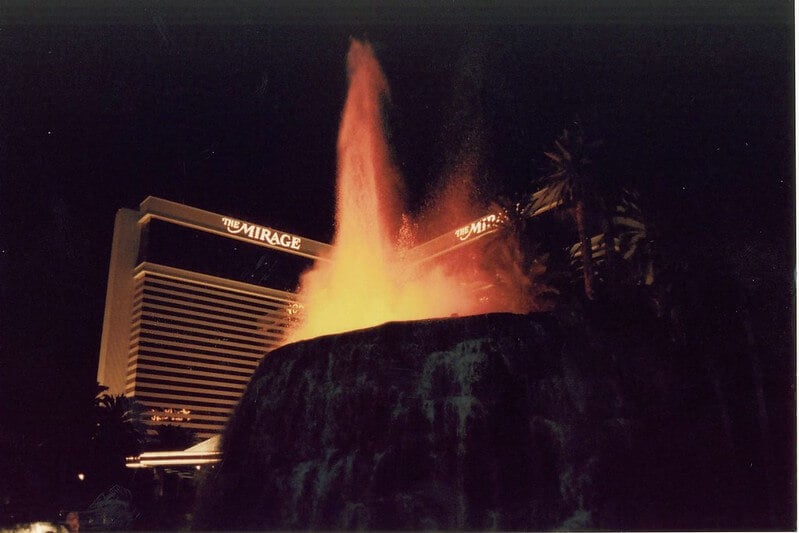 They say nothing lasts forever, and in Las Vegas this is doubly true. 
When it was announced that a guitar shaped tower block was going to take the place of the Mirage's volcano there was an outcry.
Fortunately, Hard Rock Resorts have agreed for the volcano to stay open into 2023. 
At the moment, it erupts on the hour every hour from 7pm – 11pm every night.
Watch as fire and lava burst into the night sky, accompanied with a suspenseful soundtrack to complete the experience.
5 Ticketed Things To Do In Las Vegas
Discovery Children's Museum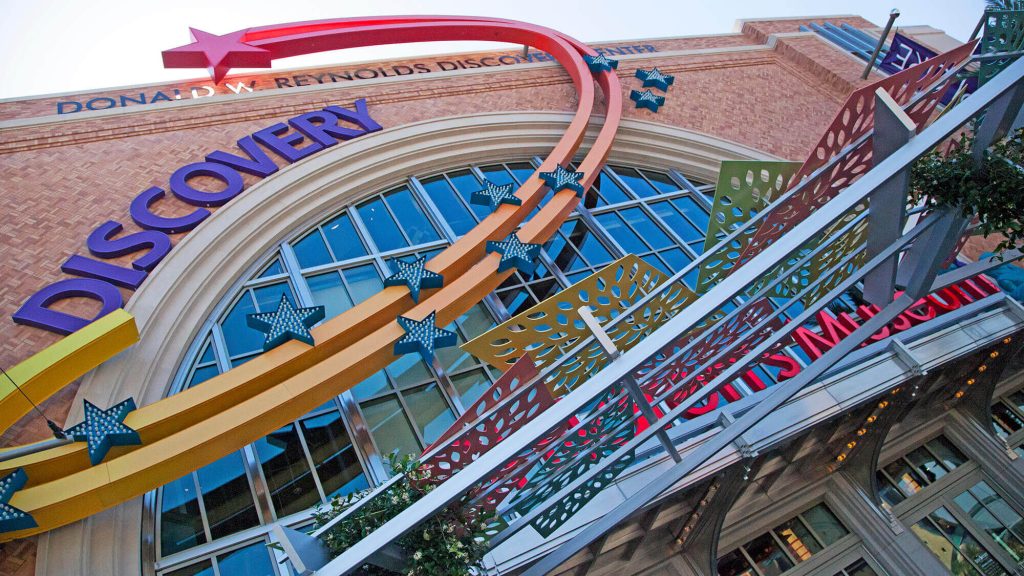 A great destination for families with young children, the Discovery Children's Museum is a brilliant hands-on, interactive experience.
Kids can play on a life-size pirate ship in the Fantasy Festival area or put their scientific skills to the test in Patent Pending. 
Thanks to the Discovery Children's Museum's huge size, every child is bound to find something they love. There is even a special toddler section for the young ones!
Cost: Nevada residents $13:50; General admission $15.50; Children under 1 go free.
The Tank at Golden Nugget Hotel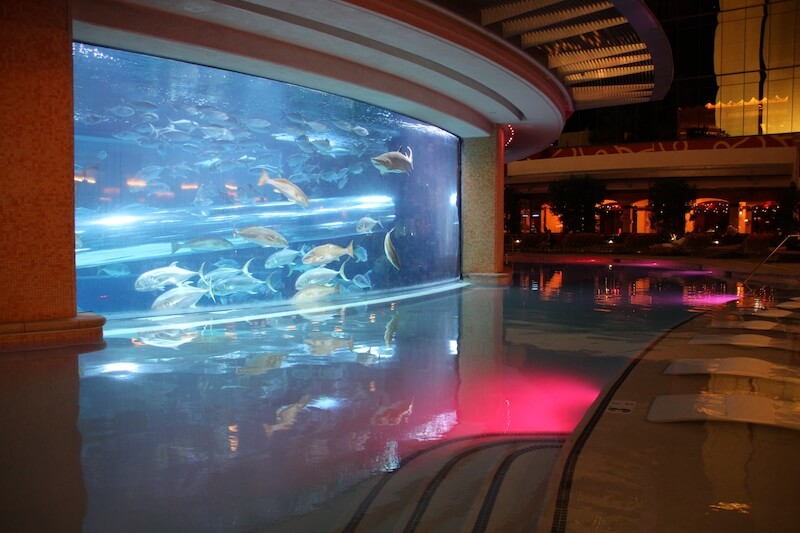 Most Las Vegas hotels have their own pool, so why pay to visit one? The answer to that is simple, The Tank at the Golden Nugget Hotel is unlike any other pool in Las Vegas. 
Children will love it because of the signature 30ft slide which goes through the middle of a 200,000-gallon aquarium. An amazing experience that no one could ever forget. 
The pools themselves are clean and spacious and you can even peer into the aquarium while you swim.
For adults, The Tank offers a chance to relax and unwind away from the chaos of the city. 
In our mind, that's money well spent. 
Cost: Free for Golden Nugget guests; Free for Las Vegas locals on select days; $15 per person for the day.
Shark Reef Aquarium at Mandalay Bay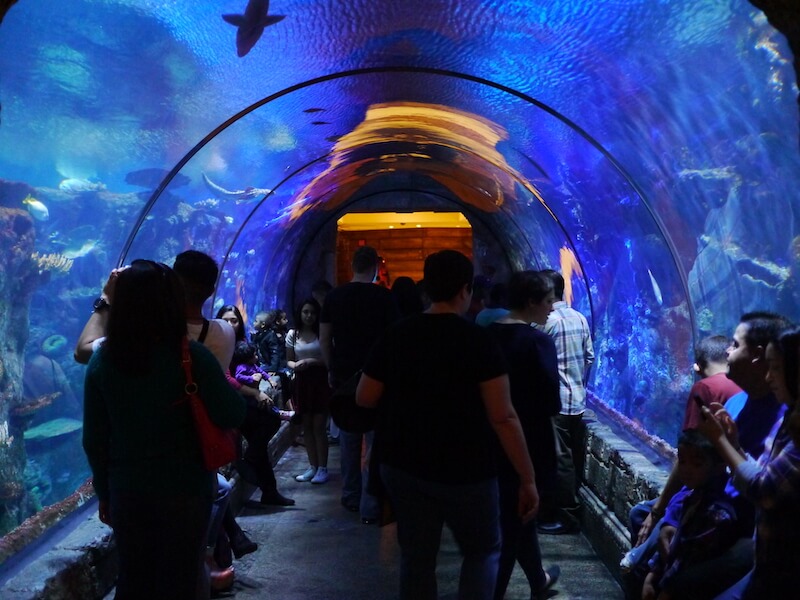 If The Tank doesn't hold enough sea life for you then your only option is to visit the Shark Reef Aquarium at Mandalay Bay.
This beautiful aquarium is home to over 2,000 animals including giant rays and sea turtles.
Staff are extremely knowledgeable and will be able to answer any questions about the animals that you may have. Extra special experiences, like feeding stingrays or sharks, can also be purchased.
Cost: (Pre-booked tickets) Adults $29.00; Children aged 5-12 $24.00; Children 4 and under go free.
Circus Circus Adventuredome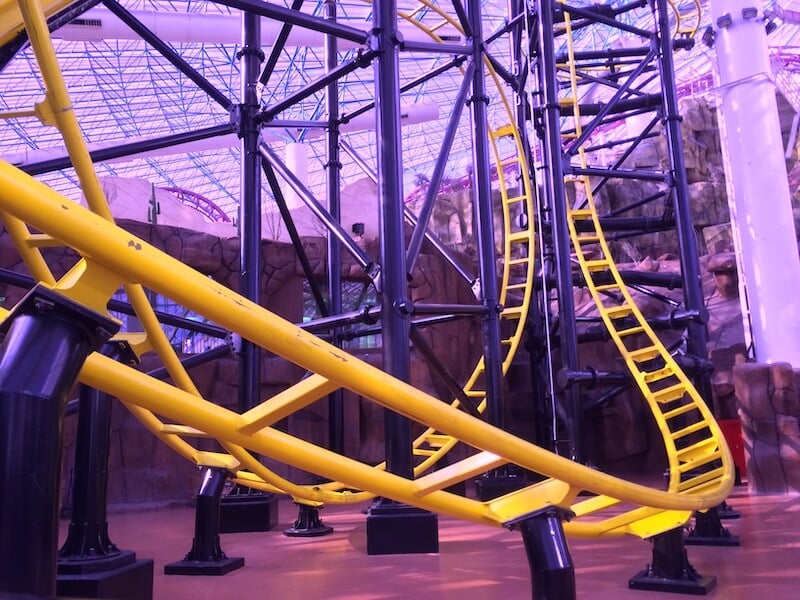 While some attractions like the Circus Circus pool are a little dated, the iconic hotel and casino still has many features that visitors rave about. Among these is the Adventuredome.
Inside you'll find adrenaline pumping rides like Chaos and Slingshot as well as classic attractions like bumper cars.
Kids must be over 48 inches tall to go on some of the rides, although experiences like the laser challenge and virtual reality rooms don't have this height limit. 
While free to enter, tickets or wristbands must be bought for rides. As adults often have to accompany children, it can get quite expensive. 
Cost: Regular All-day ride pass (48 inches and taller): $60.00; Junior All-day ride pass (33 inches – 48 inches): $30.00
Tournament of Kings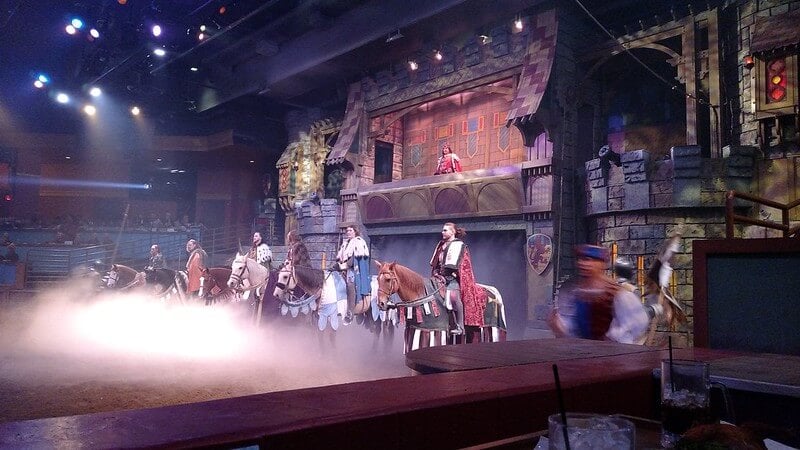 Since making its debut way back in 1990, Tournament of Kings – a show and dinner at The Excalibur – has become a Las Vegas favorite.
During the 90-minute show you can expect to see knights jousting and fighting while wizards cast frightful spells.
With 30 actors and nearly as many horses, the show is one of the most impressive in Las Vegas.
Adults as well as children will enjoy cheering for their king while a meal of Cornish Game hen and potatoes – that must be eaten without cutlery – only adds to the fun. 
Cost: Tickets around $70
Lead image: Lyle Hastie/Unsplash