The Asian Poker Tour has gone from strength to strength in the last year. Most of the big Main Events show year-on-year growth in attendance and prize pools compared to June 2021- June 2022. As if to underline this growth, an event in Taipei this May event managed to set several all-time records for the series.
This impressive growth is due in no small part to the new management. In June 2022, APT Events Private Limited bought out the APT brand, taking over the operation and ownership of the tour from the Asianlogic Group.
Since the takeover, the tour has moved from strength to strength, with bigger and better events and a sponsorship deal with Natural8.
Asian Poker Tour By The Numbers
A direct comparison between the 2022 APT Summer Festival Hanoi (held in mid-July 2022) and the 2023 APT Summer Series Hanoi (late May-early June 2023) nicely illustrates the change.
The 2022 Summer Festival Main Event had 487 entries compared to 2023's 581 entries. This is even more notable when you also factor in that the buy-in amount increased from ₫22,000,000 ($931) in 2022 to ₫35,000,000 ($1,480) in 2023.
Even the APT Phu Quoc Main Event, which doubled its buy-in from ₫16.5 million ($698) in 2022 to ₫33.0 million ($1,396) in 2023, managed to retain 75% of its field size despite the 100% increase in cost. The drop from 378 entries in 2022 to 284 entries in 2023 was comfortably covered by higher buy-in. As a result, the prize pool for the APT Phu Quoc Main Event swelled from ₫5,499,900,000 ($240,377) in 2022 to ₫8,520,000,000 ($360,406) in 2023.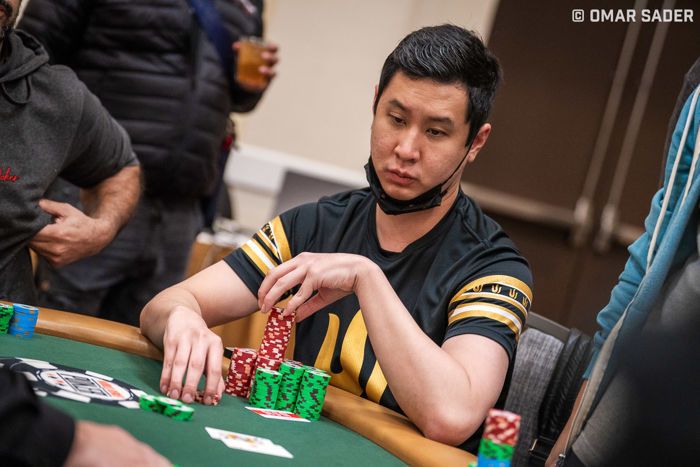 However, perhaps the biggest showcase of the APT's growth is undoubtedly the 2023 APT Taipei Main Event won by Punnat Punsri. This event was not just substantially bigger than any previous APT event held in Taiwan. It also set new records for the biggest APT field ever with 1,434 entries and the biggest APT prize pool ever of NT$62,594,100 (US$2,013,332).
With two more big stops coming up in the next few months of the APT, the tour is hoping to maintain its upward trajectory through the summer.
Upcoming APT Da Nang and APT Incheon
APT management has high hopes for the upcoming APT legs in Da Nang, Vietnam, and Incheon, South Korea.
The APT Summer Series Da Nang runs from July 21-30 and crams 57 events into ten days at the beachside Furama Resort. The series will have a strong mixed game focus with 57 events running in games as diverse as Big O (i.e., five-card pot-limit Omaha hi-lo), H.O.R.S.E, deuces wild hold'em, triple stud (rotating razz, stud hi, and stud hi-lo), no limit double-board single-winner hold'em, and deuce-to-seven lowball single draw.
There will still be plenty of action for more traditional hold'em heads, though, with plenty of side events leading up to a ₫35,000,000 (~$1,500) buy-in Main Event with a ₫12,000,000,000 (~USD $500,000) guarantee.
https://twitter.com/AsianPokerTour/status/1671456072354402304
The APT Summer Series Da Nang is then followed up by the APT Incheon starting on August 25 and running until September 5. As a result of the bigger schedule and increasing popularity of the series, the APT claims to be planning around the APT Incheon being three times bigger than the 2022 edition, which had just 21 events.
This year's APT Incheon series will crown another 57 trophy-event winners in nine variants of poker and a further nine variants just of hold'em. Naturally, the ₩2,300,000 (~$1,700) NLH Main Event will be the highlight of this massive schedule and has a guarantee of ₩1,300,000,000 (~USD $1,000,000).
If you want to play either of these events, the APT has partnered with Natural8 to run a series of Mega & Step Satellites to both of these series.
https://twitter.com/AsianPokerTour/status/1676804195306057728