A new poker documentary premiering this week will follow some of the most prominent poker players in the game and take viewers "on a journey through the modern world of professional poker."
Dreamers: A New-Age Poker Documentary, director and produced by Above the Felt founder Tom Wheaton, will premiere on YouTube on April 14 at 7 p.m. EST and will feature interviews with longtime pros like Darren Elias and Matt Berkey, content creators like Ethan "Rampage" Yau and Jaman Burton and industry names including Jamie Kerstetter, Jeff Platt and Maria Konnikova.
The documentary, an Above the Felt production that features cinematography by Karl Angelo and editing by Alec Rome of the PokerNews World Series of Poker (WSOP) Photo Team, follows these players and others as they competed in the 2022 World Poker Tour (WPT) World Championship at the Wynn in Las Vegas.
"As the documentary progresses, viewers witness the players' successes and failures, their triumphs and defeats, and the emotional rollercoaster that comes with playing poker tournaments at the highest level," reads a press release about the documentary. "Dreamers showcases the mental toughness required to succeed in this highly competitive industry, while also highlighting the clear differences between the casino gambling industry and the competitive aspects of the game of poker and its community."
The filmmakers chose a good group to follow as Kerstetter wound up finishing fifth in the $1,100 WPT Ladies Championship for $21,934 and Yau took down the $25,000 High Roller for a career-best $894,240.
Alongside the premiere on April 14 will be a Viewing Party where the Above the Felt team will be watching and engaging with the YouTube chat. Additionally, Above the Felt announced a Poker Dreamer giveaway that will award two tournament entries in December. The random winners will be announced in the YouTube chat following the documentary credits.
Others who will be featured in the documentary include Landon Tice, WSOP Main Event champion Chris Moneymaker and Wheaton himself, a longtime industry professional who spoke with PokerNews about producing and directing the new poker documentary.
Read PokerNews' Picks for the Top 5 Poker Movies!
Q&A With "Dreamers" Director & Producer Tom Wheaton
PokerNews: When and how did the idea for the documentary come to be? How long has it been in the works?
Tom Wheaton: We actually never set out to create a full poker documentary. During the WPT World Championship in December the vast majority of the Above the Felt team was in Las Vegas to play a variety of tournaments. The goal was to produce a content project that showcased our roster, and highlighted their tournament runs in the form of a few casual vlogs.
The project took on a completely different life of its own due to the poker stories that developed during the world championship with the team, the Ladies Championship with Jamie Kerstetter, and the $25,000 High Roller Championship with Ethan "Rampage" Yau.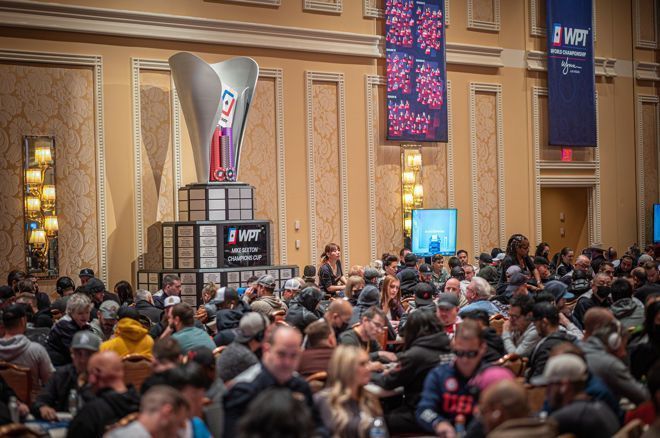 Separate from poker play, we also filmed interviews with team members to dive into their personal/professional journey, and gain their thoughts on a variety of poker-related topics. It became very clear to me after watching each of those interviews that there was a second underlying narrative about our poker community that could — and should — be shared to the general public.
I realized that we had a potential poker documentary feature and decided to invest the time, money and resources into creating Dreamers: A New-Age Poker Documentary.
What are you hoping to accomplish or offer with this documentary?
I'm still not entirely sure what we want to ultimately accomplish with the documentary. I will say that ever since starting the Above the Felt marketing and talent agency in 2021, one of the primary goals has been to promote today's best and brightest poker players, influencers, and personalities across and outside of our industry.
A deeper long-term goal is to slowly but surely regain mass market exposure while building credibility for our poker industry across many corporate verticals. This is important to me because there is a perception vs reality disconnect of our poker community in the general public. I hope that Dreamers gains enough interest one day to support both of these goals in an informative, impactful and inspirational way.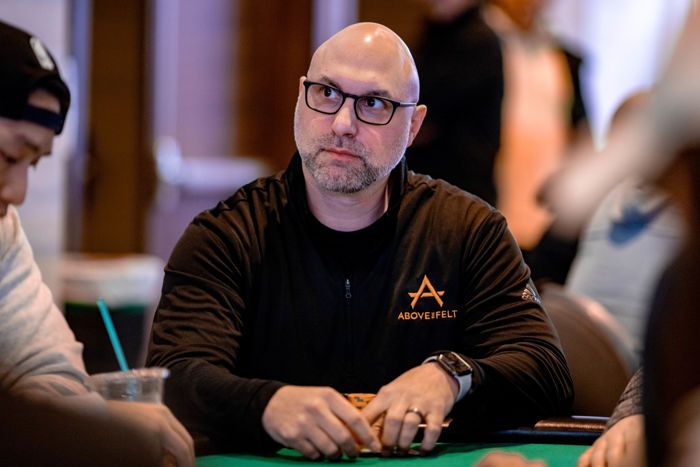 I think it's important to note that we aren't trying to create an academy award-winning film or heavily monetize the documentary for our company. In fact, this is the first time that each production person involved has created a documentary. It has been a tremendous personal and professional growth process for everyone involved.
Dreamers: A New-Age Poker Documentary is an investment in our people and the poker industry. I hope that those in our community find a sense of relatability and connection with the players featured and the stories that develop. I also hope that it opens up the eyes of those outside our community, and that they get to see first-hand what the culture of our poker industry is truly all about. Especially, as it compares to the casino industry, or their current perceptions about the poker space.
What can viewers expect? Where all did you film?
The entire project was filmed during the WPT World Championship at Wynn Las Vegas which serves as the backdrop. Viewers can expect to get to know some of their favorite poker personalities while they join us on the team's roller-coaster poker ride of the World Championship Festival Main Event, Ladies Championship and High Roller Championship. This is a content project for those that have a passion for the game of poker, as much as it is for those who haven't found their love or respect of poker…yet.
What will the viewing party entail?
Dreamers: A New-Age Poker Documentary premieres on our new YouTube channel on Friday, April 14, 2023 at 7 p.m. EST / 4 p.m. PST. The Above the Felt team will be watching and engaging with viewers in chat during the premiere as a watch party. We also launched a 'Poker Dreamer' giveaway that will award two tournament entries in December. We will announce those random winners following the credits of the documentary in YouTube chat.
Will it only be available on YouTube?
It will be available on YouTube beginning with the April 14 premiere, and then on Prime Video, Google Play, AppleTV, Microsoft Xbox, and other video-on-demand platforms later this summer.
Photos courtesy of WPT & Above the Felt