Monday night's High Stakes Poker show — the second episode of Season 11 — featured a $1 million pot and was dominated by the overly aggressive play of Eric Persson.
Persson, however, wasn't seated at the table when the show began but would enter shortly after. When the cameras began rolling, the table included the same cast of characters as last week — Andrew Robl, Rick Salomon, Rob Yong, Ferdinand Putra, Jean-Robert Bellande, Charles Yu (initial chip counts below).
| Player | Chip Stack |
| --- | --- |
| Andrew Robl | $1,652,000 |
| Rick Salomon | $957,000 |
| Rob Yong | $869,000 |
| Ferdinand Putra | $607,000 |
| Jean-Robert Bellande | $530,000 |
| Charles Yu | $385,000 |
$1 Million Pot to Get the Party Started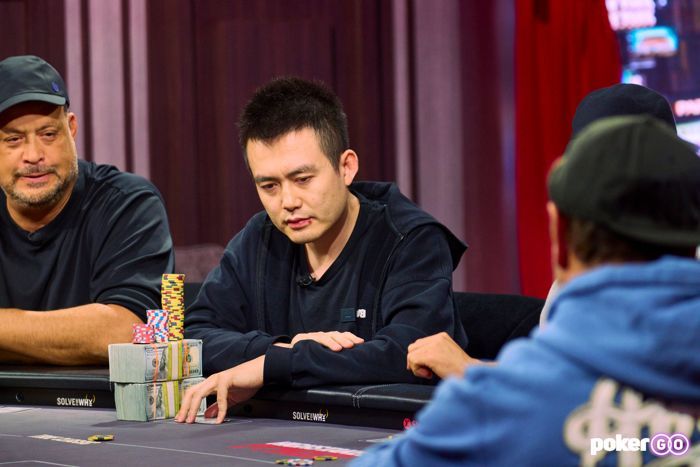 Moments into the show, one of the largest pots in High Stakes Poker history transpired. With a $8,000 double straddle on, Bellande began the action by raising to $20,000 with Q♠Q♥. Yu, on the button, then made it $60,000 with A♦K♥. Bellande then made it $500,000, essentially putting his opponent all in, and was followed by a shove and then call, creating a pot of $1,032,000.
"Didn't really wanna get called," Bellande told the table as both players awaited the dealing of the community cards.
With such a massive pot at stake, the high rollers agreed to run it twice to minimize the risk. The first board showed 8♠10♥8♥10♠5♠, clean for the queens. But a flush was made on the second run-out for the ace-king hand and they chopped the pot.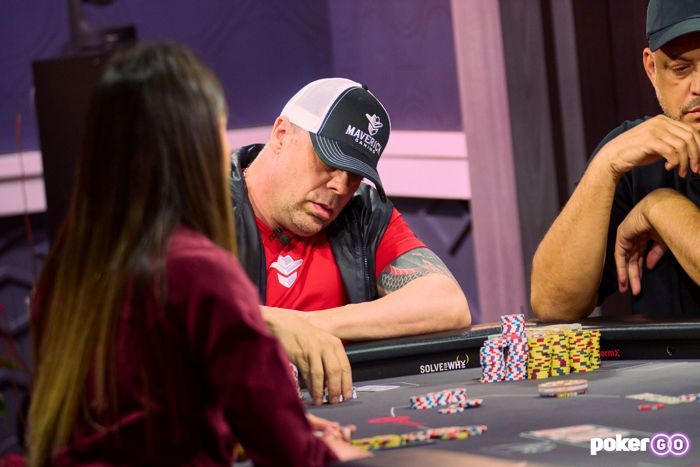 Persson, who seems to appear on all the high stakes poker shows these days, mostly Hustler Casino Live and Bally's Big Bet Poker LIVE, joined the High Stakes Poker action late with $500,000 worth of chips. He would quickly make his presence felt.
With no straddle on in one hand, Persson limped for $2,000 in early position with Q♥Q♣, clearly looking to set the trap. Bellande, in late position, called with 9♦7♣ before Yong followed suit on the button with 6♥5♥. as did Putra, holding Q♦2♥ in the small blind. Salomon then checked his option with Q♠8♠.
The flop came out 5♦5♣3♠, trips for Yong, who bet $12,000 after everyone checked it around to him, receiving a call only from Persson. When the J♠ appeared on the turn, Persson checked and his lone remaining opponent did as well, surprisingly.
But following the 6♣ river, the hand went off the rails starting with the $45,000 over-bet from Persson. Yong, whose already superior hand improved to a full house on the river, raised to $200,000 and received an instant call before taking down the $436,000 pot.
Moments later, Bellande was able to semi-bluff Persson off two pair on the turn with an open-ended straight draw. Persson would then try to bully Robl with jack-high, but eventually gave up on the river and lost to pocket jacks in a $249,000 pot.
Things got even worse for the Maverick Casinos owner when he made a $90,000 raise with 4♠3♠ on a flop of 10♦J♠A♦ but was up against Yu's A♣K♣. Later in the show, with 10♠10♦, Persson would fold to a massive four-bet preflop from Yong, who had A♣K♥.
Persson Hits Quads During High Stakes Poker Season 10
Robl Takes All of Persson's Chips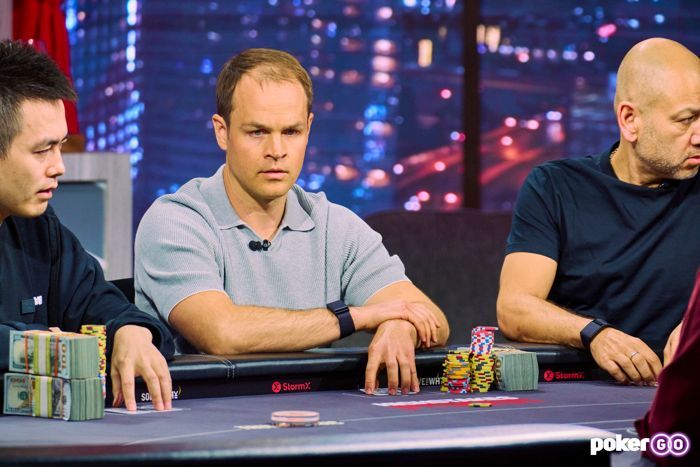 On the final hand of the episode, Persson punted off his stack, which he'd added on to. The future owner of a poker room at Tropicana in Las Vegas put on the triple straddle ($16,000) and looked down at Q♥9♠ facing a raise to $45,000 from Robl (small blind) who held A♣K♦.
Persson called to see a flop of A♥9♣5♥, a pair for each player. Robl led for $45,000 and received a call. The turn was the 4♠ and Robl would bet out $102,000, continuing to tell the story that he had a big hand, which he did. But Persson wasn't a believer and moved all in for $238,000. Robl took no time in making the call and the two competitors decided to run it just once. The 5♠ on the river changed nothing.
Robl, who scooped that monster final pot, finished the episode with nearly $2.2 million in his stack, while Persson got stacked. Episode 3 of High Stakes Poker Season 11 will air next Monday (August 21) at 5 p.m. PT on PokerGO.
*Images courtesy of PokerGO