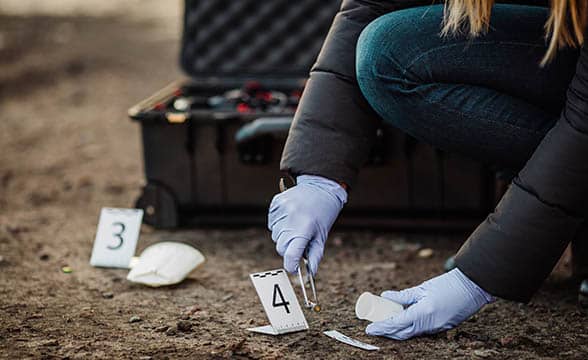 Proxy betting brought massive illegal profits to junket operator Suncity Group and its founder and former CEO Alvin Chau, according to Macau's Judiciary Police (PJ).
Suncity Group Handled over 62,000 Side Bets Between 2013 and 2021
Macau Business reported that during the court hearing of the case against Alvin Chau and 20 other defendants on November 9, a PJ investigator made a PowerPoint presentation lasting over two hours elaborating on extensive evidence showing that Suncity Group was involved in side-betting operations.
According to the police report, Suncity Group facilitated more than 62,000 proxy bets for a total amount of $102.6 billion in the period from 2013 until Chau's arrest in 2021. 
These bets were made across various VIP rooms at different casinos in Macau and several departments of Suncity Group were involved in the proxy betting activities. 
The PJ representative brought forward evidence such as tapped phone calls and text messages, including Suncity Group employee group messages, as well as financial statements, internal corporate documents, and many more.
It was also reported that PJ has confiscated instruction manuals made for the employees working for the marketing department and the cage department on handling side bets. This means that a wide range of employees – from the top management to frontline staff communicating directly with customers – were in on and actively engaged in the proxy betting scheme.
PJ Investigator Presentation Caused Controversy
According to the Macau SAR government, the Suncity Group's under-the-table betting operations have cost them tax revenue amounting to about $1 billion for the period between 2013 and 2021.
This is something the PowerPoint presentation by the PJ representative also touched upon. The investigator elaborated on how the calculation of tax revenue loss was made. 
It was noted that the police found two document files, which included information on side bets facilitated by Suncity Group during the period from 2013 to 2021. 
These files include 97 side-betting activities involving 62,588 proxy bets with an estimated turnover of $102.4 billion. According to the estimation, these bets accounted for a profit for Chau and his syndicate of $2.6 billion.
However, Alvin Chau's lawyer argued that this information does not correspond to the data in the tapped phone calls and messages that Alvin Chau exchanged with some of the other defendants in the case.
The PJ investigator's testimony sparked further arguments between the prosecutor and the lawyers of the defendants. 
The lawyers protested that the investigator should have been questioned like other witnesses and should not have been allowed to present evidence via a PowerPoint presentation.
According to the court schedule, the case against Alvin Chau and other defendants is nearing its end with the final arguments scheduled for November 21.