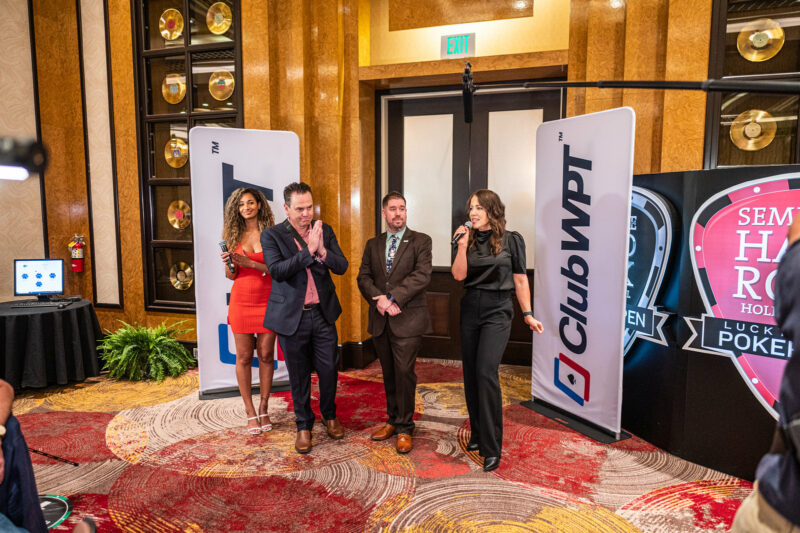 Controversy. Drama. Cheating. Grudge Matches. There's no denying such stories get clicks, but at what point does it become detrimental and tiresome? For many, that point came earlier this week with the High Stakes Poker Live Stream, which prominently featured players like Doug Polk, Nik Airball, Matt Berkey, and Eric Persson, all players who are often knee-deep in the poker muck.
As the cackles echoed throughout the PokerGO Studio and into homes across the world for all those watching, I was down at the Seminole Hard Rock Hollywood, which was playing host to the World Poker Tour (WPT) Poker Showdown.
That night there was a Charity Series of Poker (CSOP) event raising money for Make-A-Wish Southern Florida, while a week before WPT Ambassadors Andrew Neeme and Brad Owen hosted a meet-up game. It was there that Owen made a dream come true when he bought 20-year-old Cody Peacock into the game, a story reported by Jeff Walsh that you must read over at worldpokertour.com.
On Friday night, I also got invited on a special catamaran excursion with the WPT family, who were taking out a pair of ClubWPT qualifiers – Metti Saliu and Jon Batye. While heading out into the open seas, it suddenly struck me just how much good the WPT is doing for the poker community.
Check out the WPT Hub on PokerNews here!
Emphasis on Players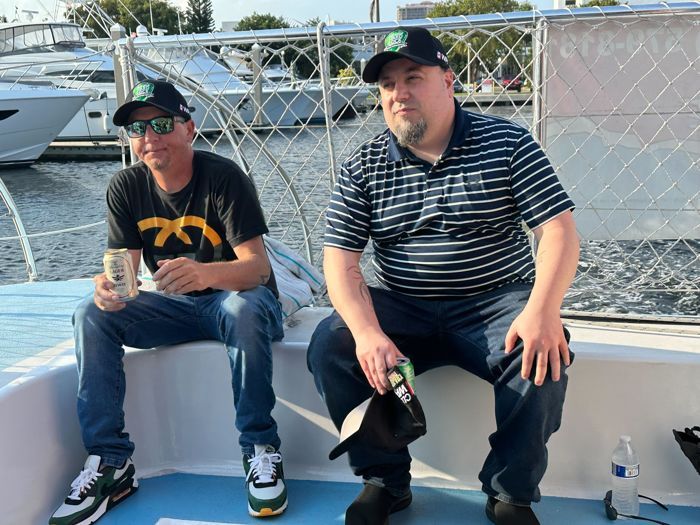 There were quite literally 10 members of the WPT team on the trip with the sole goal of making sure the qualifiers had an experience, which I can tell you they did. Both were throwing back drinks as the catamaran sailed through the harbor and out into the ocean. Batye was embracing the spotlight and calling himself "the talent," which was a role for which he was made. Saliu was a bit more reserved but didn't shy away from chatting with everyone.
I was witnessing firsthand the effort the WPT has long put into the player experience, not just on the tournament macro level, but on the micro levels as well by providing such experiences to those who are playing the WPT for the first and quite possibly only time. It was a smaller dose of what the poker world saw on full display last December at the WPT World Championship at the Wynn, which rightfully won "Event of the Year" at the Global Poker Awards.
A Family Affair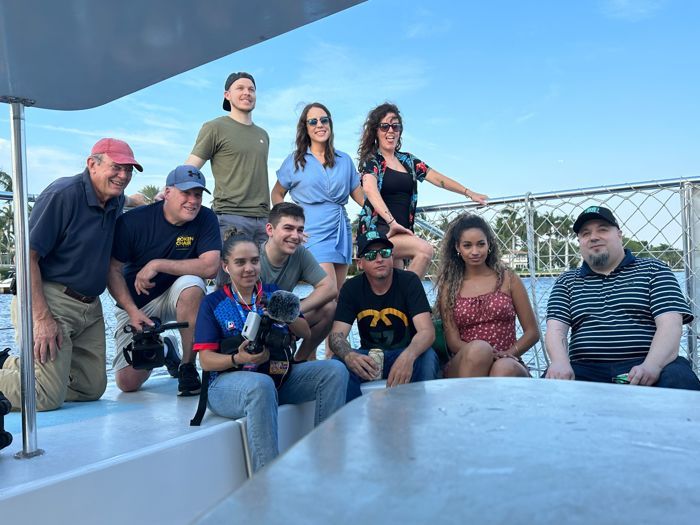 Those buzzwords I mentioned above – Controversy. Drama. Cheating. Grudge Matches – when was the last time you associated them with the WPT? Similarly, when was the last time any of the WPT talent was embroiled in a scandal? Neeme and Owen aren't out picking fights or calling out players. Vince Van Patten and Tony Dunst follow in the footsteps of the late Mike Sexton, who set the bar high on being kind and professional in the poker world. And Lynn Gilmartin, who I had the pleasure of working with for several years at PokerNews, is quite literally one of the nicest people I've ever met.
I can also tell you from experience that the people working behind the scenes are just as kind and professional. Lance Bradley, Jeff Walsh, and Tim Fiorvanti are magic on the content team, while Eric Lusch and Easton Oreman are a pleasure to work with on the media side of things. When on-site, Hilary St. Clair, Sam Carioti, and many others help cultivate a top-notch player experience, while the team reporters (shout out to Mickey Doft, BJ Nemeth, and Al Rash), photographers, and production staff make the wheels go around.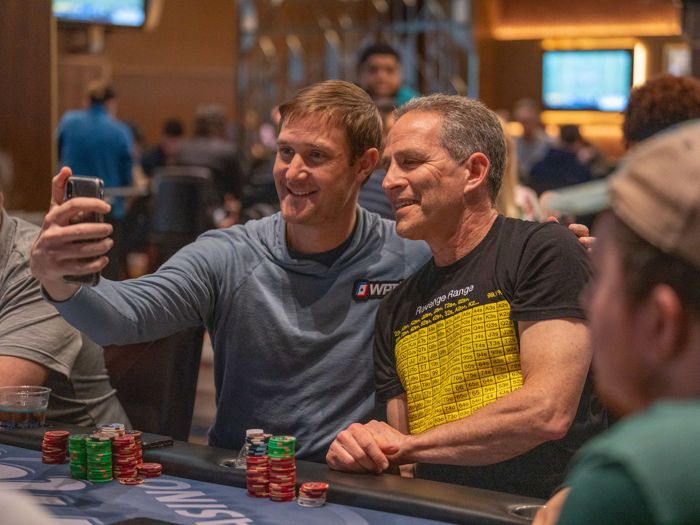 For his part, WPT tournaments are always run by experienced staff often led by Matt Savage, who in my opinion is overdue for the Poker Hall of Fame, and of course, it all stems from WPT President Adam Pliska, who has always put an emphasis on family.
Let's face it, if those making headlines these days were a family, they'd be the Lohan's, whereas those on the WPT are the Partridge Family. The former can be entertaining — who doesn't like a good train wreck after all — but the latter should serve as an inspiration.
I'm sure this all came across as a fluff piece for the WPT, but even if it did, it's well-deserved. All I can say is that I didn't have to write this, but rather felt inspired to do so. Like many, I am discontent with a lot of what's happening in the poker world, much of which I have to highlight and push given my role. While I'm guilty of perpetuating the negative narratives, I don't want it to stop me from giving credit, love, and a spotlight to the good things in poker.
The WPT is most certainly one of them.
*Images courtesy of WPT and Seminole Hard Rock.

Executive Editor U.S.

Executive Editor US, PokerNews Podcast co-host & 2013 WSOP Bracelet Winner.