The return of the PokerStars Players Championship (PSPC) in the Bahamas is less than a month away, and yet another lucky poker player has earned a free ticket into the $25,000 buy-in tournament.
Matt Glassman, via a contest hosted by chess star and PokerStars ambassador Jennifer Shahade, claimed a coveted Platinum Pass valued at $30,000, which includes free entry into the event and travel expenses to the Bahamas.
How He Won the Platinum Pass
In 2019, PokerStars introduced the inaugural PSPC, a unique tournament because hundreds of regular poker players have an opportunity to compete in a high roller. This year, one of those players will be Glassman, who beat out 70 contestants with his "Monster Ballads Poker Game" blog post in which he creatively told a story about his old home games.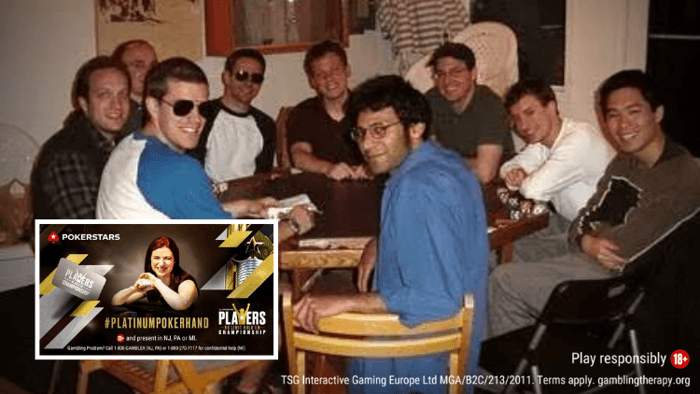 "I was blown away by the quality of the submissions and finalists and am thrilled by Matt's victory," Shahade said of Glassman's win. "His beautiful rendition of the home game of his 20s reminded me of my favorite thing about poker, the way it unites people on different paths, and at different stages of life, through a shared passion."
She continued: "It also reminded me of the privilege of poker- to play for years with people we love shouldn't be taken for granted. As Matt points out, "You never know when a poker game is going to fall apart. People move. People get busy. The game goes less and less often. And then it's just gone."
That creativity will send Glassman to the Bahamas for the 2023 PokerStars Caribbean Adventure (PCA). More specifically, the $25,000 PSPC, where he will compete for an opportunity to win millions. Ramon Colillas was the 2019 PSPC winner, beating out 1,039 players for $5.1 million.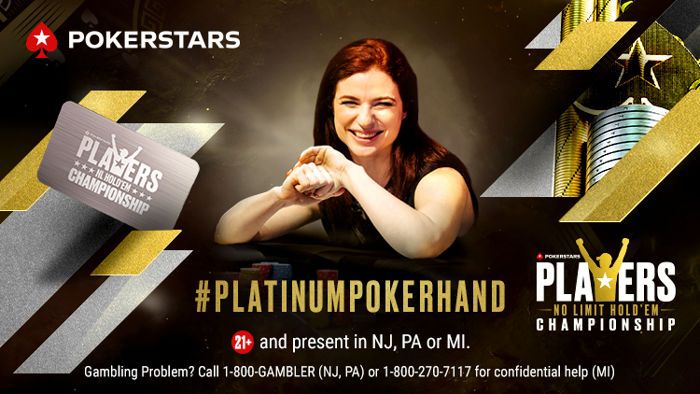 Shahade hosted the competition, asking for video and blog submissions from poker players sharing interesting poker stories. A panel of judges, which included Maria Ho and Sam Grafton, then voted on the six finalists.
"All the finalists were spectacular," Ho said in a press release. "I thoroughly enjoyed reading/watching them all. Very tough to choose among them, but happy to be a part of making someone's poker dream come true."
According to Glassman's Twitter, he lives in Virginia and is heavily invested in politics. He also has a separate Twitter account in which he uses for poker-related discussion. Starting Jan. 30, his focus will be on winning life-changing money in the Bahamas.
Recapping First PSPC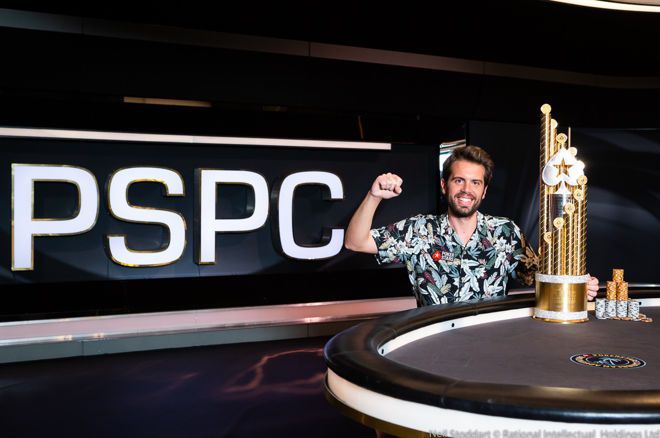 Glassman will have an opportunity to become the next Ramon Colillas, who turned his Platinum Pass into life-changing money and his first ever major poker tournament title in 2019.
The PSPC was set to return in 2020 but was canceled due to COVID-19. Colillas beat out Julien Martini, one of the top French pros, heads up to win the tournament. He now ranks fifth on Spain's all-time money list with $6.2 million in cashes, according to Hendon Mob. Adrian Mateos, one of the best players in the world, holds a commanding lead at over $29 million.
Platinum Passes have been awarded to players all around the world via PokerStars live and online tournaments and various contests such as the one Shahade hosted.
Shahade awarded Roxanne Johnson with a Platinum Pass at EPT Prague last month by winning a female-only poker Boot Camp.
Rishva Iyer Wins Platinum Pass Via Women's Event