If you're a high-stakes poker player, there are few opponents you'd be more unhappy seeing at your table than Michael Addamo. Indeed, Ali Imsirovic joked when accepting the Players Choice for Toughest Opponent at the 2022 Global Poker Awards that he only won "because Addamo isn't here."
Overbets, triple-barrels, seven-figure scores. These are all things that come to mind when thinking of Addamo, who since pivoting from chess to poker in 2012 has racked up over $22 million in Hendon Mob earnings to put him atop the Australia all-time money list.
During the fall of 2021, Addamo went on one of the most notable runs in modern poker history first taking down three PokerGO High Rollers before winning his third and fourth World Series of Poker (WSOP) bracelets in Event #38: $50,000 High Roller Event #87: $100,000 High Roller No-Limit Hold'em, while also nabbing an ARIA High Roller victory in between.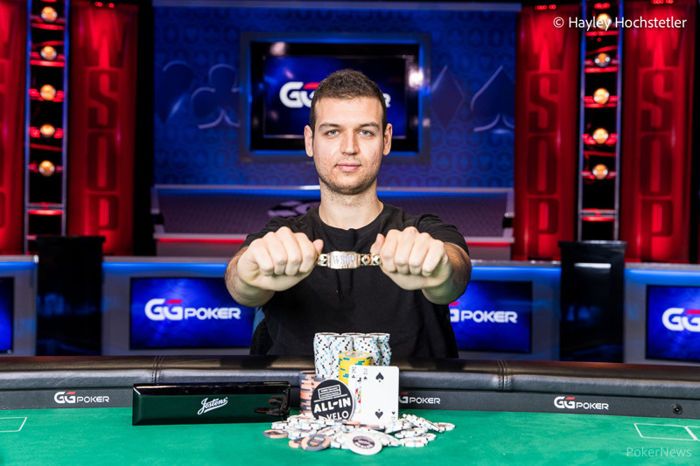 Through just nine live cashes between September and November 2021, six of which were outright victories, Addamo walked away with $9.4 million as he cemented his reputation as one of the toughest and most skilled players on the high-roller circuit.
But there's more to Addamo than turn bets three times the size of the pot and unfathomable bluffs. The 29-year-old Australian cares deeply about ethics and has been vegan for the better half of a decade. More recently, Addamo started exploring his creative side through the arts.
PokerNews recently caught up with Addamo, who notably did not play at the 2023 WSOP but will be sure to turn up at one of the next high-roller stops.
Check out Michael Addamo's Player Profile on PokerNews here!
How did you discover poker and what about it attracted you?
I was quite a prolific chess player growing up. I thought my skillset could be transferred across to poker quite naturally, and I had heard others had done the same. I was enticed by the in-depth strategy and intricacies of each spot, and I loved observing the patterns and exploiting my opponent's mistakes.
I had a lot of self-belief I could do extremely well at the game, and ultimately make it to the high stakes, nothing would stop me.
What made you decide to pursue poker over chess?
The financial aspect of poker made it much more appealing, and the fact you have to put your own hard-earned money on the line for each of your decisions, I found enthralling. You really had to have confidence in your decisions or pay the ultimate price. I am highly competitive and I love that side of poker.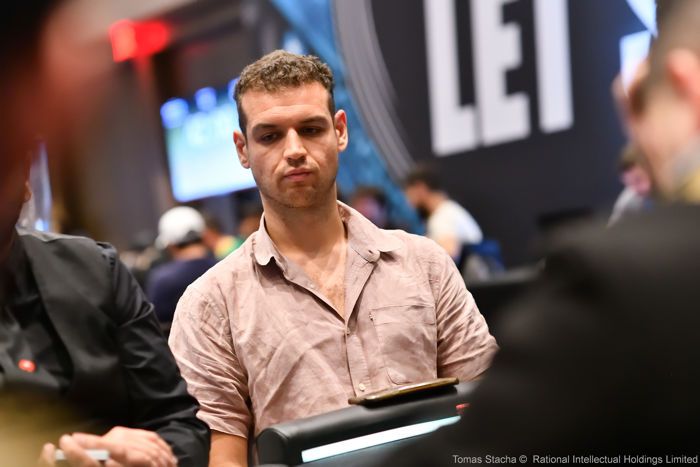 You are constantly cited as one of the most difficult players to play against on the high-stakes circuit. What separates you from your competitors in High Roller events?
There are a lot of really strong and tough opponents. I personally like to use lots of big bet sizings, in spots where the opponent's ranges are limited to weaker holdings, to extract both maximum value and to garner folds from the weaker parts of my opponent's holdings.
You've demonstrated you have no problem putting your opponents to the test or pulling of huge bluffs with millions of dollars on the line. How do you get your mind off of the money to be able to pull the trigger?
"If I think it is the optimal spot to do so, I have no issues being able to pull the trigger in those big spots."
I am quite detached to the money side of it when I am playing. I think through each spot logically and make the best decision I can. And if I think it is the optimal spot to do so, I have no issues being able to pull the trigger in those big spots.
A lot of it comes from confidence in my game, I'm able to understand the mechanics of each spot and find the correct value bets and bluffs, or at least to the best of my ability.
You had an incredible run in the Fall of 2021 that saw you winning multiple seven-figure scores and your third and fourth WSOP bracelets What did that run do for you in terms of confidence or setting yourself up financially?
"I feel extremely grateful for achieving that level of success and it is certainly something I will never forget."
That fall I achieved incredible tournament success, something I could not have imagined I would have come close to attaining.
Obviously, there is quite a lot of luck involved in a run like that, but I also felt at the top of my game and in tune with each spot and was able to reach a level of hyper-focus throughout that series.
I feel extremely grateful for achieving that level of success and it is certainly something I will never forget.
What's something unique about you that not a lot of people know about?
I have been vegan for six years, I really care for animals, and ethics are really important to me. Poker is quite an individualistic pursuit, so I care about giving back to the community as a whole.
In my spare time, I am very active, I like to play various sports, and I have also recently taken a liking to more creative things like drawing, dancing, and improv.