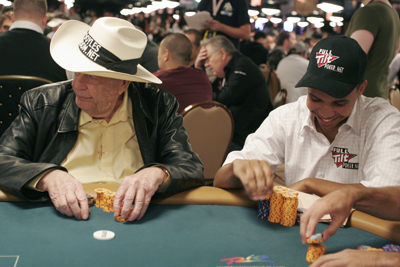 The Godfather of Poker. The most iconic player in poker's history. Legend. These are just a few of the words the poker community used to describe Doyle Brunson upon the 89-year-old's passing this weekend.
From his days as a Texas road gambler in the 1970s to his iconic appearances on televised poker shows like High Stakes Poker and The Big Game and through his recent work as an ambassador for the World Poker Tour, the longevity and timelessness of Brunson's poker career makes a strong case for him being the most important poker player of all time.
Across a legendary poker career that spanned more than a half-century, Brunson inspired and influenced just about every poker player who ever picked up a deck of cards.
"'Legend' feels inadequate," tweeted Phil Galfond, who memorably played with Brunson on The Big Game at the height of the poker boom. "We don't have a word for what Doyle Brunson is to poker."
Remembered For His Sense of Humor
Several other players who exchanged chips with Brunson in televised poker games recounted their memories on the felt, including actress and High Stakes Poker regular Jennifer Tilly.
"I had the pleasure of playing with him many times," wrote Tilly. "He had a wicked sense of humor and always put a smile on my face. Even when he bluffed me out of a hand he did it in such a genial way, I felt like it had somehow been an honor for him to take my chips."
Lex Veldhuis, meanwhile, recounted a story where he swapped money with Brunson and Phil Ivey while in Europe. When Ivey asked Brunson for $25,000, here was the Poker Godfather's reply: "I don't carry spare change on me, stop wasting my damn time."
Further highlighting Brunson's sharp sense of humor, Jerod Smith shared a 2018 tweet where Brunson showed off a brand new Cadillac Escalade and thanked "all the players who lost money in Bobby's Room this summer" for funding the purchase.
Brunson's appearances in televised cash games influenced countless aspiring grinders who were impressed by seeing the Texas Dolly in action. Daniel Zack noted that he "grew up religiously watching poker" and that Brunson "was a childhood hero who I grew up often pretending to be along with a host of others as I dealt myself 9 face up hands to play against each other in my bedroom."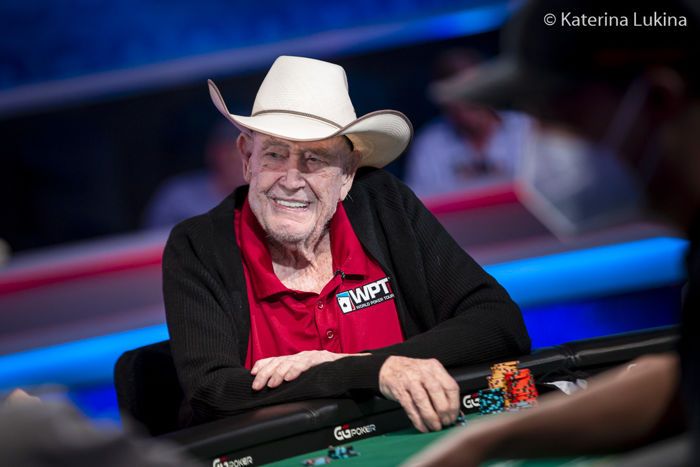 Darren Elias shared a similar memory: "Still remember the hype from my first home game every time T2o would get rolled over."
Scott Seiver recalled one of the first times he played with Brunson and tried to bluff him with his signature ten-deuce.
"I bluffed $40,000 in a hopeless spot because I had T2o and wanted to show him I could beat him with it. As he raked the pot he just looked at me and smiled and said "do you know how many people have given me their $ trying to do that(?)" wrote Seiver.
On the Felt Up to His Final Months
While many of the anecdotes that emerged about Brunson after his death are decades old, some of them are as recent as a few months.
Maria Ho recalled playing with Brunson at the WPT World Championship in Las Vegas in December, noting that he was "sharp as ever and had me in awe of his presence until the end."
Similarly, WPT ambassador Brad Owen called playing with Brunson at the WPT World Championship "a dream come true for me … after watching him and rooting him on for 20 years," while fellow ambassador Andrew Neeme said he was "incredibly blessed" for the opportunity to play with Brunson.
Tarun Gulati shared a story from 2021 where he played in Bobby's Room for the first time and saw Brunson at an adjacent table. "He's the first one to take his seat at the adjacent table, ready to play whatever big bet game was running on that particular day, wrote Gulati. "I thought to myself: 'Legend'."
Making Poker What It Is Today
A universal agreement among those who paid tribute to Brunson was that he played a significant role in growing the game to its current heights.
"I'm forever grateful for Doyle's contribution to the poker world," wrote old school pro Josh Arieh. "I definitely wouldn't be where I'm at today, if not for him growing the game. He will always be one of my idols! Poker world will never be the same!"
"He did a ton to make poker what it is today," agreed PokerCoaching.com's Jonathan Little. "He was always a pleasure to play with. He will be missed."
Many pointed to Brunson's seminal 1979 Super/System as a landmark work that taught countless players a new way of thinking about the game.
Phil Hellmuth, the only player with more World Series of Poker bracelets than Brunson, credited Brunson with inspiring "3 generations of poker players w his play, his award winning book "Super System," and his fabulous style and grit," while Matt Berkey said that the early poker strategy book "was far & away the biggest influence in shaping my game."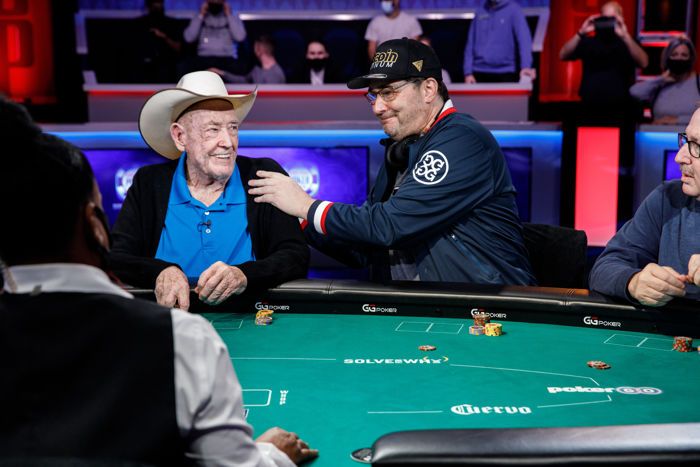 "He inspired me and millions of others," wrote poker author James McManus, who wrote about Brunson in his classic book Positively Fifth Street. "One of the greatest players ever but without an arrogant cell in his body."
Daniel Negreanu, one of the first to break the news of Brunson's death, said that "there will never be another Doyle Brunson," while former High Stakes Poker host Amanda Negreanu called Brunson her "fave (poker player) of all time."
"I remember being so giddy and nervous to meet him for the first time in 2006," said Amanda Negreanu. "We had such a fun and playful banter right away."
Other Tributes
Here are just some of the other tributes from the poker community that emerged in the hours after news of Brunson's passing.