This month's ONSCOOP was a landmark series for poker players in Ontario. For the first time, PokerStars Ontario was able to bring the Spring Championship of Online Poker (SCOOP) format exclusively to the province's still-nascent poker market.
The segregated player pool meant smaller fields than the usual SCOOP extravaganza. This in turn allowed individual players to shine, with a handful of stand-outs winning multiple events and appearing at multiple final tables. One of these notable players was Regan "VapersieO11" Standing, who PokerNews spoke to recently about his ONSCOOP success.
The ONSCOOP Hat Trick
During the 2023 ONSCOOP, Standing won three events—the $100 Brawl, the $50 PLO Hi-Lo Championship, and the $20 4-Handed Zoom event. He also managed a fourth place cash in the $500 Super High Roller (all dollar amounts in this article are Canadian)
In total, he cashed for just under $12k on an investment of around $3k.
He stated that he qualified for the SHR event via satellite "for just 30 bucks" and won around $3,200.
"ONSCOOP was great," Standing said of the series. "I was on a downswing for the last hundred tournaments or so and came back playing for blood, crushing three wins and two trophies. I have been very fortunate running well in the marquee events, but you still got to take that big stack all the way to first place."
Click here to join "VapersieO11" on PokerStars Ontario
Playing for first
Standing's dayjob is operating the pre-heater tower at a cement plant, a job he describes as "pretty intense." However, the long shifts come with a shorter work week.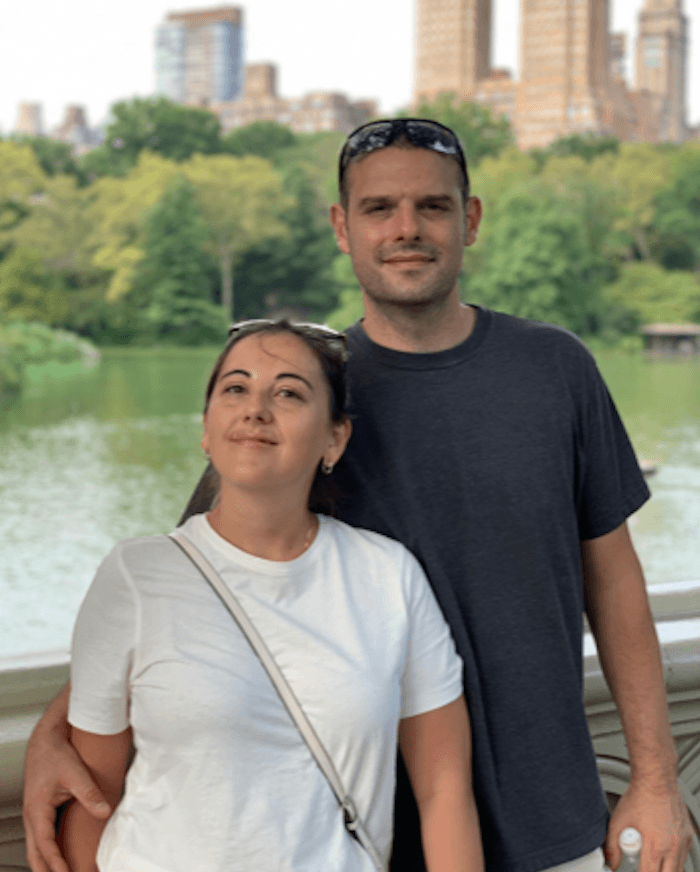 "My usual poker schedule is play touneys and cash games three days a week," Standing explains. "I work in twelve-hour shifts, so I have a lot of days off. That's great for a poker wannabe."
He also found that Ontario's shift to a segregated player pool works much better for him, creating smaller fields and shorter tournaments.
"The duration of the tournaments on Pokerstars Ontario is around six hours. That's great for me because I can play my best the entire time," he said. "On global Pokerstars, the big tourneys were ten or twelve hours and I would always just end up getting tired and punting.
"Plus Pokerstars Ontario is way softer than global!"
From blind baseball to ONSCOOP champion
At a young age, Standing learned to play poker with his father, stepmother, and sister. "We played a variation of stud called blind baseball. When I was 19 the WPT came out and I started playing tournaments at the pool hall in my town back in 2003.
"We also played sit-n-gos on family holidays with my mom and sister. My mom's nickname was 'Queen-Two.' Just a funny family thing, because she always thought queen two was a great hand!"
From those kitchen table beginnings, Standing has risen to be one of Ontario's recognizable tournament grinders.
"My favorite win of all was back in October," Standing said. "It was during ONCOOP. I won the $200 5-card PLO event for $3,600. It was my favorite event because it was mainly against all the best pros in Ontario. I had a three-hour three-handed battle with "WALMARTCNXN" [who was also a multiple ONSCOOP event winner this year]."
That competitive attitude has served Standing well, earning him a tidy profit this spring and setting him up for bigger and better things.
Players Win Big in PokerStars Ontario's Inaugural ONSCOOP
What's next for "VapersieO11"?
Standing's future plans are those of a sensible online grinder. He still has dreams of one day going pro. "Hopefully one day I can get a bankroll big enough to play consistently for a big hourly rate."
"I cashed out a bunch of the winnings, jeeping a healthy bankroll to play with," he said. "My plan for poker going forward is continually studying and grinding the $50 limits and building my bankroll."
Then he added, "But we'll see—I just love poker. Oh, and please give a shout-out to my boy "Yawnkiss" battling in those PLO cash streets!"
We'll no doubt be seeing plenty of "VapersieO11" out on those same Ontario streets.
For more on Standing, follow him on Twitter at @VapersieO11.
Eligible iGames conducted and managed by iGO are only available to those physically present in the Province of Ontario. PaokerStars Ontario operates pursuant to an agreement with iGaming Ontario.
For more information, visit the Ontario Players Homepage