On Saturday night, Day 1b of the World Poker Tour (WPT) $3,500 Seminole Hard Rock Poker Showdown was taking place in the main ballroom at the Seminole Hard Rock in South Florida. Across the hall, Event #48: $250 Ladies No-Limit Hold'em was also playing out.
That tournament attracted 83 entries and offered up a $17,430 prize pool. Unfortunately, one of the competitors was a man, Dave Hughes, who wound up winning it for $5,555. Per state law, management is unable to bar a man from entering a ladies' event in Florida.
Ebony Kenney documented the whole ordeal on Twitter:
Playing the @WPT ladies event today, and Dave here is the only man. (Filmed w/permission!)

— Ebony Kenney | Poker & Purposeful Pleasure (@Ebony_Kenney)
Others graciously contributed to the bounty including Jeff Platt, Michael Berk, Jake Ferro, and Frank Stepuchin, and even Hughes himself.
"The spirit of this has been fun since we're here now," Kenney said of the bounty.
According to Kenney, Hughes began the heads-up match with a 6-1 chip lead and "asked for the $100 back he contributed for his bounty. He's now down 3-1 in chips and has talked completely disrespectfully to the dealer. Nice guy façade has crumbled."
The victory did not sit well with many in attendance, and understandably there were some harsh criticisms on social media.
Seminole Hard Rock Poker Showdown Ladies Event Results
| Place | Player | Prize |
| --- | --- | --- |
| 1 | David Hughes | $5,555 |
| 2 | Dayanna Ciabaton | $3,400 |
| 3 | Abby Merk | $2,115 |
| 4 | Joy Benn | $1,430 |
| 5 | Helene Corcoran | $1,090 |
| 6 | Karen Cleveland | $875 |
| 7 | Solange Lucas | $725 |
| 8 | Betty Davis | $610 |
| 9 | Lisa Levy | $560 |
| 10 | Melissa Kaiser | $560 |
| 11 | Aleeyah Jadavji | $510 |
Minnesota Male Poker Player Competes in 2021 WSOP Ladies Event
Wider Poker Community Reacts
As word spread throughout the poker community, many prominent members weighed in on the topic of men entering ladies' events.
"I don't think men should play in ladies-only tournaments."
"I love ladies-only poker tournaments. I would have no problem with them having a men's only and I wouldn't enter it as I would not qualify for it," said Poker Hall of Famer Linda Johnson. "I would have no problem if they had a tournament for 26-year old, motorcycle riding, Mohawk-haircut seniors and I wouldn't enter it because I wouldn't qualify.
She continued: "I don't think men should play in ladies-only tournaments. That said, I think there is a total overreaction to the few man who do enter. They are usually looking for attention, so why give it to them? Maybe we should just ignore them and play our best. This is just my two cents and you are welcome to your own thoughts on this."
Kevin Martin took to Twitter to ask for thoughts:
70 year old Dave entered a World Poker Tour Ladies Event at the Seminole Hard Rock.
Charlie Carrel, who hasn't shied away from sharing his opinion on many topics as of late, responded with the following:
1) Hilarious that he won.

2) It pokes fun at the idea that anybody can identify as a woman and be allowed to enter women's spaces.

It's a real issue that people are taking advantage of in many different areas, including sports, prisons, and changing areas. This has lead to some horrific repercussions (female inmates being raped in prison, or women getting destroyed in MMA fights by somebody who spent 95% of their life as a man).

It does suck that it comes at the expense of the women's only space. I wouldn't do it, even though I probably share the same criticisms. Female only spaces in poker are really needed. Mixed poker can often be absolutely horrendous environments for women to be a part of.

The trans issue is a lot easier to handle in poker, as the stakes are relatively low. The difference between male and female players is negligible enough that the incentive for men to join women's spaces isn't really there. It does speak loudly to the insanity that's playing out on a larger scale.
Poker pro Matt Glantz also weighed in by citing gender identity.
So a guy won the Ladies Event at Hard Rock and everyone pissed. I'm sure the guy is an asshole and for sure it's a… https://t.co/Xzn8IhrA3O
Andy Bloch responded by stating: "1) The guy could be a nice guy, who has what he honestly believes is a good reason to play, unaware that it may be a "dick move." 2) For sure people would criticize him even more if it was obvious that he was pretending to identify as a woman."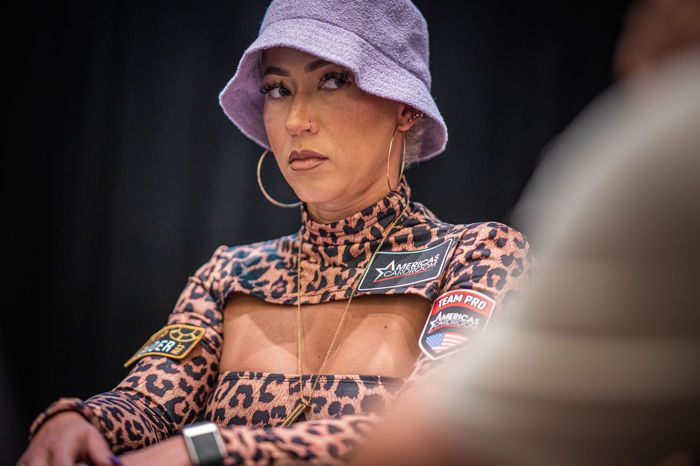 While the debate continues online, Kenney did send out another tweet to bring it back to the true spirit of the event:
"Had a blast connecting with all of the women who played the WPT ladies event yesterday. I met so many Embodied Confidence members and had soooo many beautiful convos & moments. This is what it's all about."
Not the First Time
A man entering a woman's tournament is not uncommon. In many states, it's against the law to restrict a man from entering, such as in Nevada at the World Series of Poker (WSOP). However, in 2013, the WSOP worked some magic to make the buy-in for the Ladies Event $10,000 with women receiving a 90% discount, so just $1,000 for them. That was legal and meant any man who wants to enter would have to pony up the entire $10,000.
While a deterrent, it hasn't stopped all men from entering the tournament. Six years ago, Tony Roberto jumped in after losing a prop bet. More recently, Minnesota's Tom Hammers entered in an attempt to raise money for charity.
Even with noble intentions, men are almost always criticized for entering a ladies' event, which is designed to offer women their own place to play where they might feel safer, have more fun, etc.
Hughes's victory also wasn't the first time a man has won a ladies' tournament. Back in 2009, Abraham Korotki won the $300 Ladies Event at the Borgata Poker Open besting a field of 269 entries. Korotki won that tournament for $20,982 and didn't make any friends when he denied a chop with Nicole Rowe, who had recently been diagnosed with breast cancer and was hoping to use the prize money toward medical care.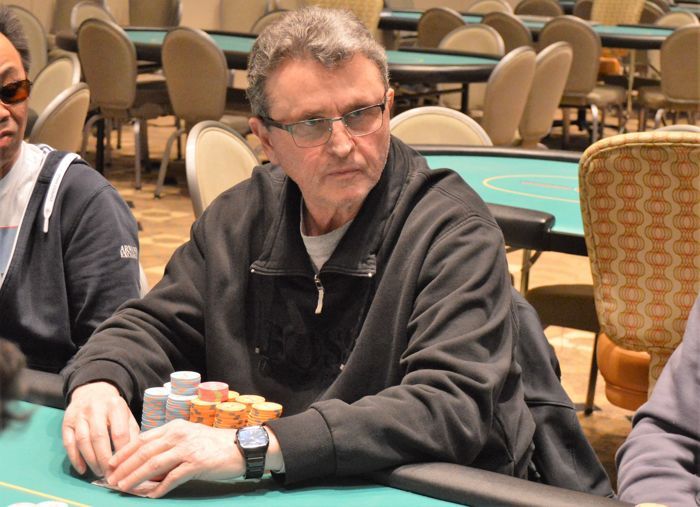 At the time, Borgata Director of Poker Marketing Ray Stefanelli issued the following statement:
"Borgata offers specialty tournaments, such as the ladies event, as it has been our experience that these events are favored by certain segments of our customers. In the spirit of this event, it was our hope that only women would seek to participate, which has been the case in the past." Stefanelli continued, "However, given both legal and regulatory requirements, we must allow anyone who is over the age of 21 the opportunity to participate in all of our events. As such, when Mr. Korotki insisted upon gaining entry into the tournament against our wishes, we had no option but to allow him to participate."
Despite most men steering clear of ladies' events, there are seemingly those without shame as seen this past weekend down in Florida.
On a positive note, the WPT did host a social media content during the tournament and one lucky winner received a passport to the WPT Ladies Championship at Wynn Las Vegas in December!
Executive Editor US, PokerNews Podcast co-host & 2013 WSOP Bracelet Winner.