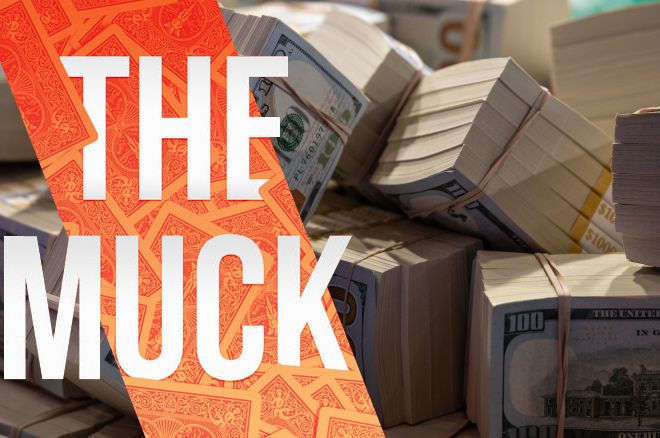 It doesn't happen often, and probably won't again for quite some time, but poker Twitter found something to agree on — the confusing 2023 World Series of Poker (WSOP) Main Event payout structure.
Registration closed at the conclusion of Level 7 on Day 2d Saturday with a record 10,043 entrants, easily surpassing the previous record of 8,773 in 2006, the year Jamie Gold won it. The $93.4 million prize pool is also the largest in live tournament poker history, a clear sign that poker is booming. So, how could anyone possibly be upset?
What's the Deal?
The payouts seemed way off to many poker fans across social media. Some referred to the $12.1 million winner prize as a "marketing ploy," adding on an extra $100,000 to surpass the $12 million record long held by Gold.
In nearly every Muck of the past, we've done our best to showcase both sides of the social media banter. But this one, as you're about to notice, is going to be quite different, and that is due to our inability to gather many — actually, none, really — poker fans who were satisfied with the payout structure shown below.
| Place | Prize |
| --- | --- |
| 1st | $12,100,000 |
| 2nd | $6,500,000 |
| 3rd | $4,000,000 |
| 4th | $3,000,000 |
| 5th | $2,400,000 |
| 6th | $1,850,000 |
| 7th | $1,425,000 |
| 8th | $1,250,000 |
| 9th | $900,000 |
Last year, now the third largest WSOP Main Event ever (8,663 entries), the champion Espen Jorstad took home $10 million on the dot, which equated to 12.4% of the $80.78 million prize pool. Koray Aldemir's $8 million score in 2021 was 12.9% of the $62 million pot.
The 2023 champion will receive 12.9% of the prize pool, so there isn't any reason to be upset with that, even if the WSOP tacked on an extra $100k to set the record. In fact, setting records in the most prestigious tournament in the world is good for the game. But what had most people in a tizzy was the payouts for the rest of the final table.
Second place — $6.5 million — is only 53.7% of the first place value, which is quite a bit lower than normal. Jordstad's heads-up foe — Adrian Attenborough — earned $6 million, or 60% of the amount paid to first place.
The biggest issue most poker players had with the payout structure was ninth place receiving less than $1 million given the gap between first out at the final table and last player standing.
What the Poker Community had to Say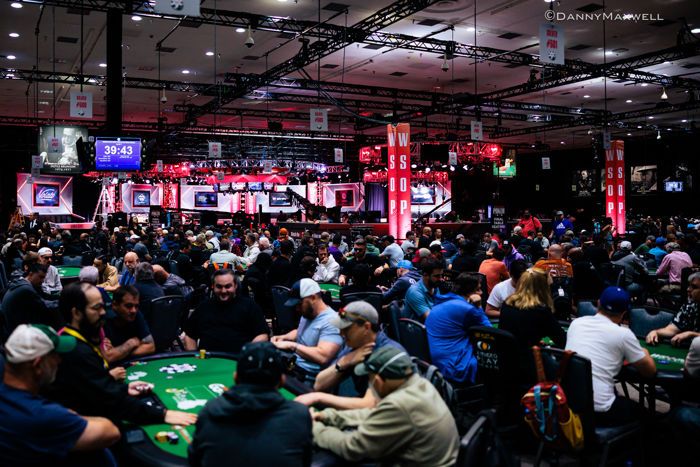 Poker Twitter is often a great place for fans and players to express dissenting views. This isn't one of those instances because the general consensus was that the payouts seemed off. Even Chris Moneymaker, the 2003 world champion who bagged a big stack on Day 2, was critical.
Moneymaker's off to a strong start to the 2023 WSOP Main Event, seeking his fourth consecutive cash in the world championship event, excluding the hybrid 2020 version. There's a possibility, albeit a small one, that the field will dwindle down to the money before Sunday's Day 3 session concludes. Entering the session, which began just after noon PT, there were 3,538 players remaining, of which 1,507 will be paid.
"All or nothing. 1st gets 93 million nobody else gets a cent," Kevin Martin joked (we think!).
"Seems good for very few people. Who cares if it's the biggest 1st ever in main – better have more 1M++," a sarcastic Andreas Froehl wrote.
"Why's this an arbitrary surprise every year? Agree on a formula, publish it and move on. This is silly nonsense," Alex Christian asked.
https://twitter.com/themouthmatusow/status/1677922002638868480
"If there were ever a tournament to have flatter payouts, it's gotta be the main event. For most of the field a few hundred thousand is life changing money and a couple million is hitting diminishing returns. Really no need to pay 13% to first and 25% to top 4," Isaac Haxton argues.
"Credit where credit is due…this payout structure looks really really bad in just about every way. Loling @ FIVE POINT FIVE MILLION dollar difference between 1st and 2nd. Way flatter at top. 9th at least 1mm. Way more people need to cash for 100k+. Etc," a critical Eric Froehlich writes.
"100k off first and give it to 9th, making all final table millionaires is good. 12.1 makes no difference," Patrick Leonard tweeted.
The payout structure in 2023 vastly differs from that of 2006 when the top 12 players each received at least $1 million. But only 10% of the field was paid back then as compared to 15% now. Tournament payouts back in the day were far more uneven than this year's WSOP. Take, for example the 1989 Main Event, won by Phil Hellmuth for $750,000. Second place (Johnny Chan) took home $302,000, while ninth place (George Hardie) only received $22,650. Times sure have changed.
Follow Live Coverage of the 2023 WSOP Main Event