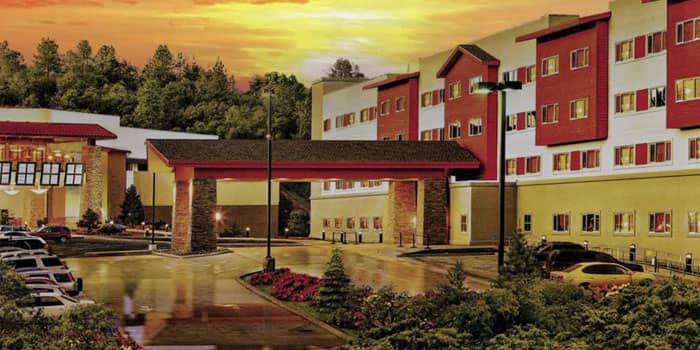 Black Oak Casino Resort has inked an agreement with Quick Custom Intelligence (QCI), a company providing easy-to-use solutions for gaming operators. Under the agreement, QCI, which helps operators align their marketing, player development and casino operations around one view of their casino data, will help Black Oak improve its profitability.
Black Oak Casino Resort Will Enhance Its Data Handling
Black Oak Casino Resort is a tribally-owned gambling venue in Tuolumne, California. It is owned and operated by the Tuolumne Band of Me-Wuk Indians. The property includes 148 luxurious rooms and suites for its guests and a heated saline pool for those who want to relax.
Gamblers, meanwhile, can enjoy a rich selection of gaming options. For example, they can enjoy table games at one of the 22 high-action tables for Double Deck and Buster Blackjack and Pai Gow or play slots at one of the 1,100 available machines.
The 50,000-square-foot casino floor has something for everyone and also boasts the largest smoke-free gaming area in California.
Under the agreement, QCI will leverage its platform to provide Black Oak Casino Resort with tech solutions that will help the casino and streamline its data.
Both Parties Are Excited about the Agreement
Black Oak Casino Resort's director of marketing, Danielle Chapel, spoke about the agreement with QCI. She praised the latter company's robust platform that delivers a variety of extremely useful tech solutions. According to Chapel, the casino resort will use the technology to improve its overall profitability and drive additional revenue in the future.
Dr Ralph Thomas, the chief executive officer of Quick Custom Intelligence, also commented on the agreement. He praised Black Oak Casino Resort for its decision to trust the QCI Platform and said that this choice underlines the importance of QCI's strategy of continuously developing new products tailored to its customers' needs.
Thomas said that QCI is happy to supply Black Oak Casino Resort with solutions and is looking forward to working with the company.
We are pleased to welcome another northern California casino to the QCI Community. We are confident the QCI platform will continue to meet the growing technology needs of Black Oak Casino Resort.

Dr Ralph Thomas, CEO, QCI
A month and a half ago, QCI penned a similar agreement with Soaring Eagle Casino & Resort, another tribal property owned by the Saginaw Chippewa Indian Tribe. The Mount Pleasant casino also wants QCI's help in handling and processing data and therefore installed the QCI platform.