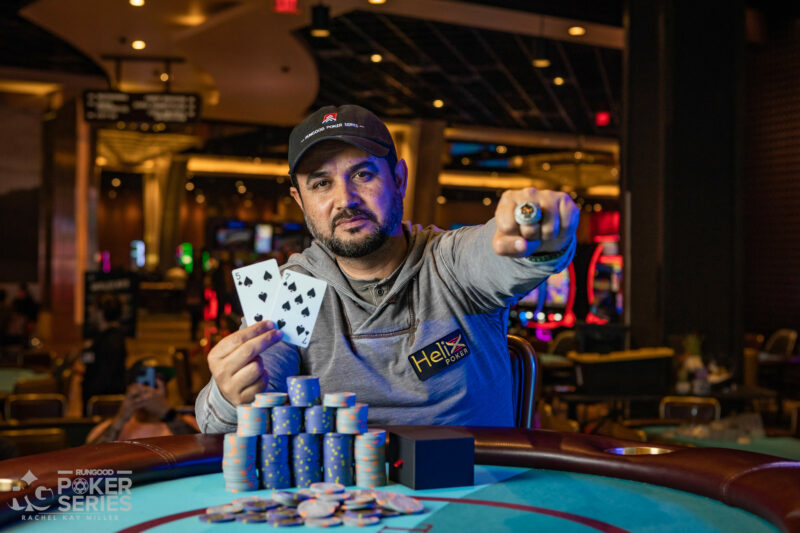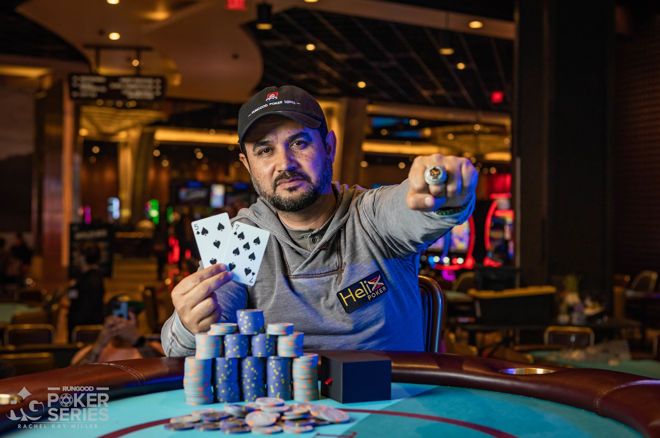 The RunGood Poker Series (RGPS) Checkpoint $600 Main Event at Jamul Casino in San Diego, California wrapped up Sunday night. Day 2 saw 67 players from a 533-entry field return with their eyes on the prize, each one falling by the wayside as the day marched on, each one taking a piece of the massive $277,160 prize pool as they left.
Just over a year ago, Rafi Azam found himself close to a RGPS title when he final tabled the $575 RunGood Poker Series Main Event at Jamul Casino, finishing in third place while Noel Eicher took down the event. Now, just over a year later, Azam returned to claim the gold with his first RGPS title for $52,820. 
"Patience was key throughout the day," the newly-crowned champion remarked. He began the day with 17 big blinds, but found some early momentum to begin a rise throughout the day. "I played my hands, played my positions well, and the patience paid off."
From 16 players onward, Azam never lost the chip lead, coming into the final table with over two times the stacks of his rivals. "I actually wasn't going to play this tournament," he said after referencing a five-month hiatus from poker, "but my friend Afzal Atta convinced me to go, and he is the reason I'm here." 
Azam took home his biggest lifetime score of $52,280, his first RGPS Ring, and won a free seat to the end-of-year Thunder Valley tournament, where he will also play for a chance for a seat to the PokerGo Freeroll at the end of the year.
"It sounds like a lot of work, but poker is all about the ebbs and flows, so if the rhythm is good then it's good." With that, the champion thanked the staff and went home to celebrate his winnings. 
RGPS Jamul Final Table Results
| Place | Player | Hometown | Prize |
| --- | --- | --- | --- |
| 1 | Rafi Azam | Esconcido, CA | $52,280 |
| 2 | Victor Kulish | San Diego, CA | $37,140 |
| 3 | Mark Feinberg | San Diego, CA | $24,015 |
| 4 | Dan Duong | San Diego, CA | $16,915 |
| 5 | Afzal Atta | San Marcos, CA | $13,000 |
| 6 | Yary Hing | San Diego, CA | $10,700 |
| 7 | William B Allred | San Diego, CA | $8,920 |
| 8 | Russell Davies | San Diego, CA | $7,120 |
| 9 | Anastasia Knapp | San Diego, CA | $5,340 |
Check out the RGPS Hub on PokerNews here!
Day 2 Recap
Action began fast and furious with many players dropping quite early. Many players found themselves falling short of the final table inclduing Joey Gargiulo (59th – $940), Bob Mather (51st – $1,120), Corey Peeples (49th – $1,120), last year's runner up Rich Alsup (39th – $1,315), Brian "The Golden Blazer" Frenzel (24th – $2,100), former champion Noel Eicher (15th – $3,560), and RGPS Pro-Am champion Rob "Boston Rob" Mariano (11th – $4,435). The last person to fall before the final table became Gary Bousquet, whose king-three was not able to improve against the ace-three of Azam, and that ended his day in 10th place for $5,340. 
Join your fellow PokerNews readers in our Discord server, where you'll find exclusive offers, special freerolls, and all the latest poker-related news and tournament live updates.
Final Table Recap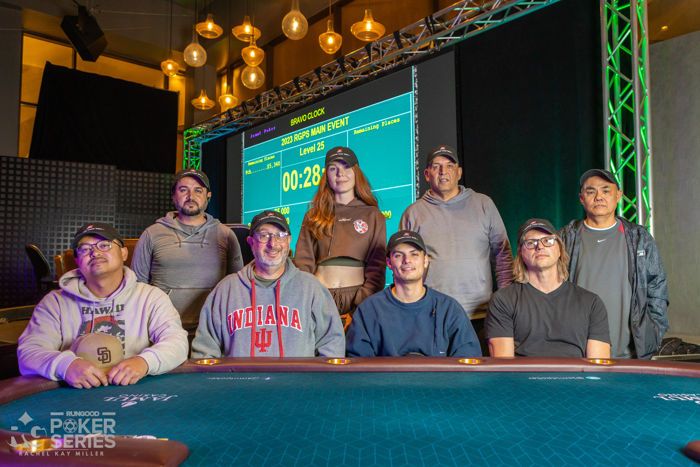 The first casualty of the final table was Anastasia Knapp who ended up getting her final chips in with pocket kings on a six-high flop against Azam, who held pocket fives. The turn and river brought two more fives which gave Azam four fives to scoop the pot and for Knapp to end her run as the last woman standing in ninth place for $5,340. 
Start-of-day chip leader Russell Davies was next to go when he got in his chips all in from the small blind with king-ten only for Victor Kulish to call with ace-nine in the big blind. The ten-high flop was followed by a straight for Kulish on the turn and Davies finished in eighth place for $7,120. 
Ace-nine would be the final hand for William B Allred who moved in his final 11 big blinds from the button only for Azam to call in the big blind with pocket tens. Allred found no improvement and he wished his tablemates good luck after finishing in seventh place and collecting his first-ever RGPS cash for $8,920. 
Yary Hing started the final table as the only stack with under one million chips, but through careful maneuvering he was able to ladder up multiple spots until only six remained. His two-big-blind stack got in against both Azam and Atta. Atta made top pair with king-queen, rendering Hing's king-four obsolete and he collected $10,700 for his sixth-place finish.
Atta followed him out the door in fifth place when he four-bet all in with pocket aces, only for Kulish to call with pocket tens and run out a four-card flush. Atta wished his tablemates luck and collected $13,000 for his deep run.
Dan Duong was unable to gain much traction at the final table, but at the end of his run, he found a double up through Kulish, only for the rest of his chips to go to Mark Feinberg when his five-three suited could not overcome the ten-seven suited. Duong exited in fourth place for $16,915 and his career-best RGPS score.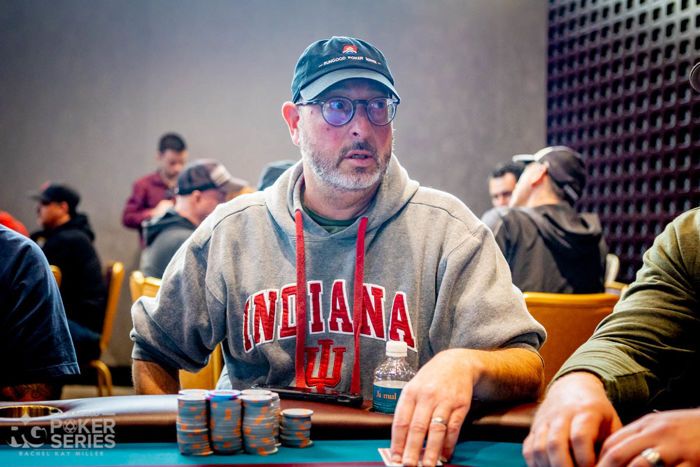 In a weird case of déjà vu, the third-place finisher was Feinberg, who had also finished in third place in the last RGPS Main Event at Jamul Casino. Feinberg four-bet all in with ace-five offsuit against Azam, who called him with ace-queen. Both players paired their kicker on the flop, but neither could make three of a kind and Feinberg's impressive back-to-back run ended in third place. The Jamul Casino regular collected $24,015 for his feat.
Heads-up play got even rather quickly with Kulish nearly pulling ahead at the end, but it all came to an end when Azam flopped a straight with seven-five suited and Kulish moved all in with his aces drawing nearly dead. With all of the chips in play in the center, Kulish was unable to turn any miracle cards or backdoors to make his hand and he ended his impressive run in second place for $37,140.
Congratulations to Rafi Azam for his first RGPS Main Event Victory for $52,820!