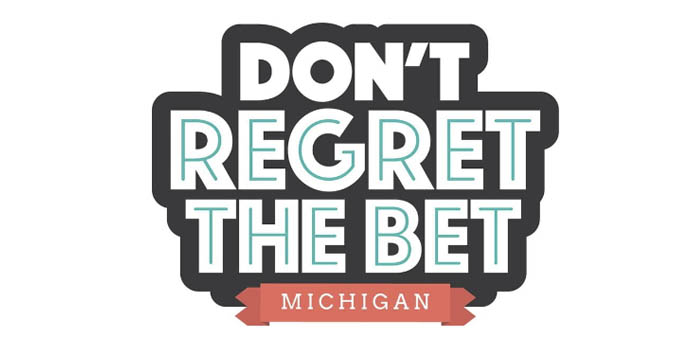 The Michigan Gaming Control Board, Michigan's gaming regulator, has unveiled a new statewide responsible gambling campaign. The initiative is called Don't Regret the Bet and seeks to incentivize moderation in wagering.
The multi-media campaign will is delivered in partnership with King Media and will be aired on TV, local radio and across many digital channels. In addition, the campaign will be promoted through billboards and at various retail stores and gas stations. Don't Regret the Bet ads will also appear during broadcasts of professional sporting events.
The launch of the campaign will be accompanied by the launch of an educational site of the same name. Michigan citizens can visit dontregretthebet.org, which launches later today, to learn more about the initiative and how to play responsibly.
The MGCB noted that funding for the campaign was included in the agency's FY23 budget, as approved by the Michigan Legislature in 2022. The regulator included ongoing funding for the campaign in its FY24 budget request.
The Campaign Launches In Just the Right Time
The Control Board and King Media commented on the launch of Don't Regret the Bet, sharing their sentiments about the campaign. Henry Williams, the executive director of the Michigan Gaming Control Board, said that the timing of the educational campaign couldn't have been better, considering that March is Problem Gambling Awareness Month.
Starting in March, Michigan residents will hear and see new public service messages on local TV and radio stations and on popular social media platforms reminding them to enjoy gaming responsibly.

Henry Williams, executive director, MGCB
Williams added that the yearlong campaign is a "crucial step" in the MGCB's ongoing efforts to "reach the public with information, tips and tactics promoting responsible gaming."
Meanwhile, Coleen King, the president and founder of King Media, said that his team is honored to power the MGCB's responsible gambling initiative. King explained that Don't Regret the Bet is a campaign that will surely make a difference.
Don't Regret the Bet is a campaign that will have a positive impact on individuals and communities across Michigan, and that aligns perfectly with our focus on meaningful work.

Coleen King, president, King Media
The new campaign is in line with Michigan's efforts to make gambling safer for the citizens. Three weeks ago, a local senator proposed legislation that would fight teenage gambling addiction. Teenage gambling is a considerable problem that many markets believe should be tackled as quickly and efficiently as possible.