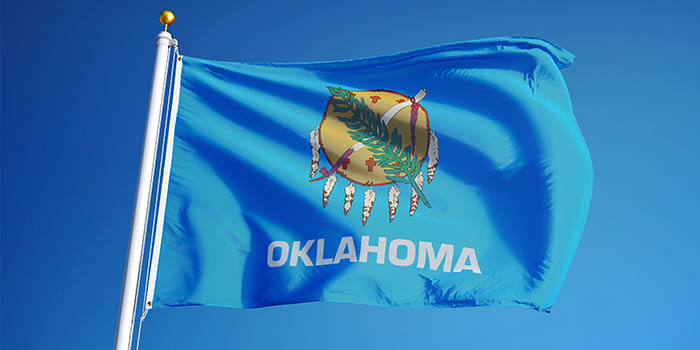 In February, Representative Ken Luttrell filed House Bill 1027, which would legalize tribal sports betting in the state of Oklahoma. The measure continues to gain traction and has now been approved by the House.
Earlier this month the sports betting bill passed the Appropriations and Budget Committee vote by a landslide, receiving 27 "yes" votes and 4 "no" votes.
House Bill 1027 would enable Native American tribes to offer sports betting and mobile sports betting. Tribes will be allowed to run their own gambling sites and sportsbooks or sign agreements with bigger betting companies.
The bill seeks to capitalize on the opportunities that a regulated sports betting framework would offer. Currently, the state is losing millions of dollars to the black market. To make up for that, House Bill 1027 will tax sportsbooks and give a large part of the proceeds to the Education Reform Revolving Fund. A portion of the money would be used to finance problem gambling treatment.
The House of Representatives Approved the Bill
Several weeks later, the bill received a favorable vote from the Oklahoma House of Representatives. Yesterday, state representatives passed the measure with 66 votes in support of the legislation against 26 votes against it.
This is another major step for House Bill 1027, which may have a chance of bringing sports betting to the Sooner State. The next threshold the measure will have to pass is the Senate. If the Senate approves the bill, it would be sent to Gov. John Kevin Stitt for a final signing.
Luckily, the measure has the Governor's support and will likely be signed into law if it manages to pass the Senate vote.
The bill is also supported by many tribes in Oklahoma. There are currently a total of 35 tribes that offer some form of gambling in the state. Tapping into sports betting is likely to benefit not only the tribes but the state as a whole.
Oklahoma Continues the Push
The Sooner State has been discussing the potential of a new sports betting bill since 2022. The discussions followed a misfired attempt to bring retail sports wagering to the state. The failed legislation was called House Bill 3008 which, just like House Bill 1027, envisioned the legalization of sports punts at tribal casinos. However, House Bill 3008 would not have seen mobile sports betting legalized.
Proponents of House Bill 3008 argued that it would bring more money to state coffers. Unfortunately, the measure failed to pass all the necessary votes.