Over the weekend, the World Poker Tour (WPT) $3,500 Seminole Hard Rock Poker Showdown attracted 2,290 entrants. The $3 million guarantee was obliterated as a $7,328,000 prize pool was created. That will be distributed to the top 287 finishers with the eventual winner taking home a $1,128,250 top prize.
That tournament is still chugging along and is slated to play down to the final table on Tuesday. At that point, the final six players will go on an approximately three-week hiatus before playing out at the Hyper X ESports Arena at the Luxor in Las Vegas, Nevada on May 25th.
Live reporters from both the WPT and Seminole Hard Rock have been capturing the action throughout, and we thought we'd share some of the biggest hands from the early stages of the tournament.
Check out live updates from Seminole Hard Rock here!
Quad Nines Propel Debbie Lee to a Triple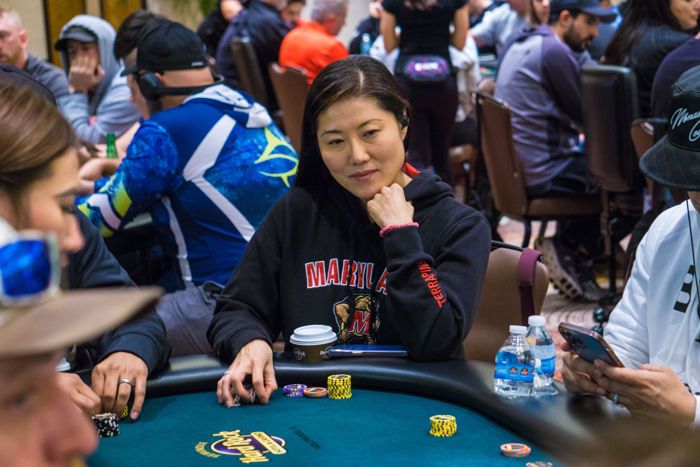 On Day 1a in Level 5 (300/600/600), a player opened for 2,000 under the gun and Hitesh Patel called next to act. Action folded to Debbie Lee in the big blind and she called to see a flop of K♠9♥6♠.
Lee checked and the original raiser continued for 5,000. Patel popped it to 20,000 and Lee wasted little time in calling off her stack of 15,7000. The under-the-gun player called as well to create a main pot of 54,000 and 8,600 on the side.
The two active players checked the 9♣ turn and the 2♦ completed the board on the river. The under-the-gun player bet 40,000 and then folded when Patel moved all in for 55,200 total. Patel tabled the K♣6♣ for two pair but it was no good as Lee rolled over the 9♠9♦ for quads!
Andrews Looks to Fade Two Big Slicks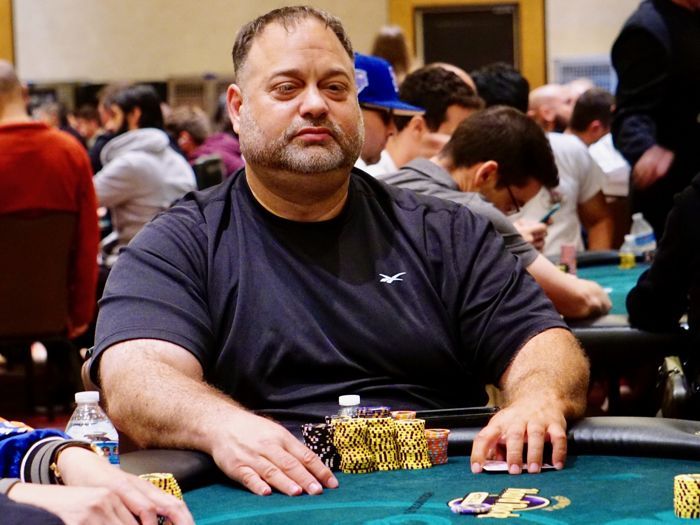 Also on Day 1a, it was Level 8 (600/1,200/1,200) when Jason Andrews raised to 2,500 and Mark Seif responded with a three-bet to 12,500. Jason Wandling then jammed the button for 53,600 and both Andrews and Seif proceeded to get it in for approximately 175,000 apiece.
Jason Andrews: 8♠8♥
Mark Seif: A♥K♠
Jason Wandling: A♦K♦
Andrews was ahead with his pocket pair while his opponents shared the same hand, although Wandling was suited. Fortunately for Andrews, the board ran out a clean 9♣6♥2♠J♠Q♦ and his snowmen held to send both Seif and Wandling to the rail.
Check out WPT Live Updates here!
Hareuther Trips Up a Poker Legend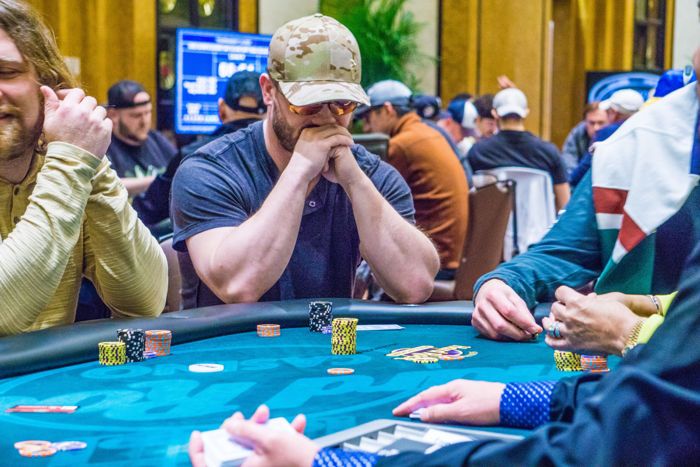 On Day 1b of the tournament it was Level 3 (200/400/400) when Ryan Hareuther raised to 1,000 under the gun and Kathy Liebert three-bet to 4,000 from the hijack.
Action folded back to Hareuther and he called to see a flop of J♥J♣10♦. Hareuther checked, Liebert bet, and woke up with a check-raise, which Liebert called.
On the 2♦ turn, Hareuther moved all in for 27,000 and Liebert called off for 24,000 with her A♠A♥. Unfortunately for the poker legend, Hareuther had flopped trips with the Q♠J♦. The 8♥ river Liebert needed and she was eliminated.
Antimony Cracks the Kings of Singh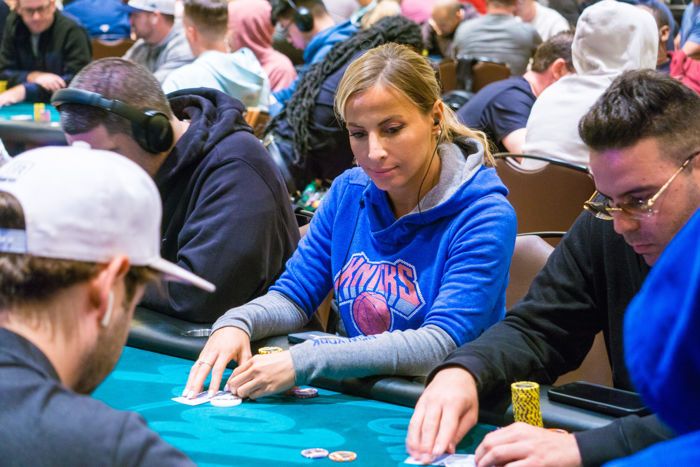 In Level 12 (1,500/3,000/3,000) on Day 1b, 11-time SHRP trophy champ Raminder Singh raised under the gun only to bet met by an all-in three-bet to 47,500 from Anna Antimony in the small blind.
Singh quickly called with his K♥K♠ and was ahead of Antimony's A♣J♣. Antimony was looking for some luck and she got it when the A♠8♥2♣ flop paired her ace. Neither the Q♦ turn nor 9♠ river changed a thing and Antimony scored the double.
Scott Bohlman on Bad End of a Cooler… at Least for a Bit!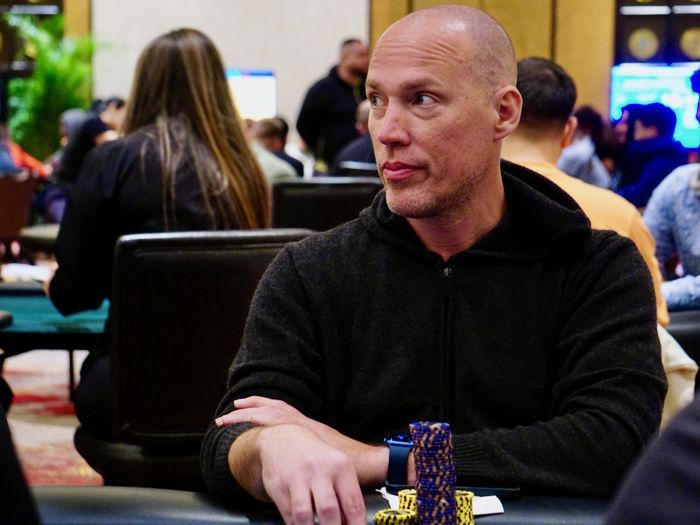 On Day 2 in Level 20 (10,000/20,000/20,000), just 115 players remained when Scott Bohlman was all in from the cutoff for 990,000 and at risk against David Coleman, who was in the big blind.
Scott Bohlman: K♦K♣
David Coleman: A♦A♣
It was a cooler situation for Bohlman and he received no help on the 8♣4♥2♠ flop. The 5♥ turn changed nothing, and Bohlman needed to spike one of the two remaining kings on the river to stay alive. That's just what he did too when the K♠ appeared to give him new life. In fact, he doubled to over two million, which was a 101-big-blind stack, while Coleman was left with 625,000.
Check out the WPT Hub on PokerNews here!
*Images courtesy of WPT and Seminole Hard Rock.

Executive Editor U.S.

Executive Editor US, PokerNews Podcast co-host & 2013 WSOP Bracelet Winner.