Following continued allegations that Ali Imsirovic is running an online poker cheating ring, Americas Cardroom CEO Phil Nagy is offering a $100,000 bounty for proof.
Last year, Imsirovic was accused by many of his peers, most notably Alex Foxen and Chance Kornuth, of using illegal real-time assistance (RTA) tools online and colluding during live events. Jake Schindler, another top high roller, was also alleged to have been involved.
Both players were subsequently suspended indefinitely from all PokerGO events, although they did compete in the 2022 World Series of Poker (WSOP). Schindler even won a bracelet to the dismay of many within the poker community. He predictably declined a post-game interview and didn't have much of a cheering section at Bally's.
Jake Schindler Wins First WSOP Bracelet
Poker Pro Still Up to His Dirty Ways?
If the rumors are accurate, Imsirovic hasn't changed his ways despite the heavy criticism against his character the past year. Matt Berkey wrote on Twitter that he knows poker players who have knowledge of Imsirovic's supposed cheating stable.
Barry Carter shared a screenshot from the accused poker cheater's Instagram story that read: "Been coaching a few guys, and really enjoy taking guys to the next level. I would like to add 1-2 guys I can work with." Imsirovic's Instagram bio tagline promotes his poker coaching services.
Phil Galfond then responded with "Hopefully, someone will infiltrate & expose his current cheating methods (and not turn evil." That led Nagy to step up to the plate and offer up a reward for proof of the alleged cheating.
I will go on record I am in the Triton 200k blinding off reading this. I will offer a 100k reward for proof of this… https://t.co/vFzd85Xrx1
Nagy, the CEO of the Winning Poker Network, said that he will pay anyone $100,000 to prove the allegations are true. Imsirovic has never admitted to cheating, nor has he denied any of the allegations. The same is true for Schindler.
Imsirovic won the 2021 GPI Player of the Year award after winning 14 high roller events that year. He hasn't been spotted in live poker tournaments since the 2022 WSOP. Schindler and Imsirovic have a combined $54 million in live tournament cashes, according to Hendon Mob. But it is now being alleged that they've moved on to playing online exclusively, and apparently doing so in a dishonest manner.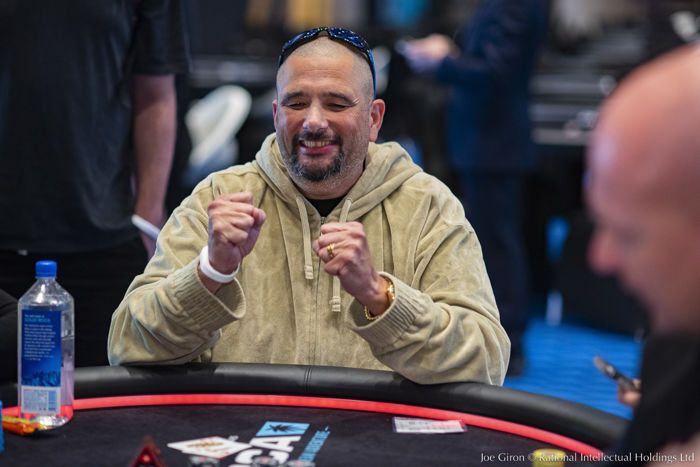 As is almost always the case when it comes to cheating allegations within the high roller community, accusations are made but few, if any, are willing to come forward with definitive proof and hard evidence against the accused cheaters.
Justin Bonomo, who has faced Imsirovic on the felt countless times, gave Nagy props for offering the reward. He encouraged his peers to "take the 100k and start a clean life" and wrote that he knows "there are people in Ali's stable reading this."